More Zopa P2P Withdrawal Fallout – Plus Loan Offer Latest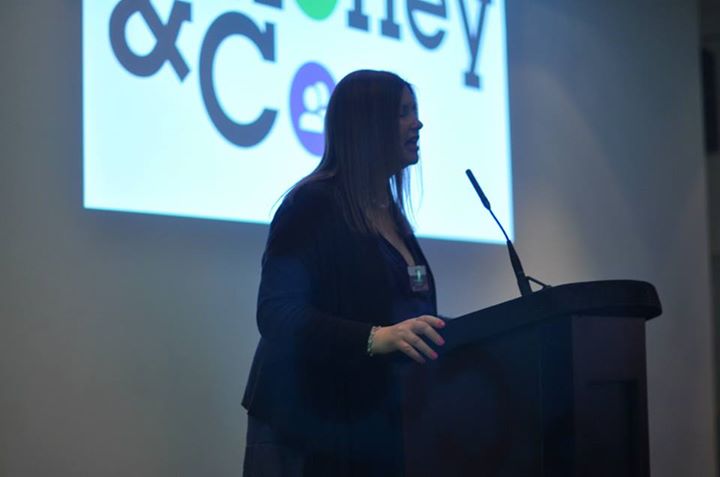 Following yesterday's News item on Zopa's withdrawal from the peer-to-peer lending market, Money&Co.'s founder and CDEO, Nicola Horlick, features in a round-up pf reactions, published by our friends at P2P Finance News.

After 16 years, Zopa is exiting the peer-to-peer lending space, leaving an enormous gap in the market and raising questions about the future of consumer P2P.
We asked industry stakeholders and platform bosses where Zopa's exit leaves the P2P lending sector, and whether the news took them by surprise…
"It makes commercial sense"
David Bradley-Ward, chief executive of Ablrate, said that the news didn't come as a surprise.
"With their move to being a bank it makes commercial sense," Bradley-Ward commented.
"Also with the Financial Conduct Authority (FCA) restrictions and attitude to the sector it would not surprise me if more companies choose to pivot to another business model."
"It was clearly coming soon"
Just a few days ago, Neil Faulkner, chief executive at P2P research firm 4th Way, told Peer2Peer Finance News that he predicted Zopa would close its P2P lending business in 2022.
"Zopa was certainly going to do this for banking and business reasons, rather than for the reasons it stated," Faulkner said, following this morning's announcement. "It was clearly coming soon, although I didn't realise it would be within days of my forecast!
"Zopa had no choice ever since it opened a bank, because it needs to switch to balance-sheet lending to make the bank succeed. This way, Zopa takes all the profits from the loans instead of passing the bulk of the rewards to individual investors. Its savers will instead get a much lower return, albeit with Financial Services Compensation Scheme (FSCS) protection and almost guaranteed easy access.
"Running a P2P lending business in parallel simply strips away the bank's ability to use its borrower and saver base to lend for itself."
"It is not possible to scale P2P lending"
"I did not expect it but I am not surprised," said Nicola Horlick, chief executive of Money&Co.
"It is not possible to scale P2P lending as there are not sufficient 'safe' lending opportunities based on the original model of individuals lending to small- and medium-sized enterprises (SMEs).  That is why we have developed our specialist lending verticals, which we do make available to individuals as well as family offices and institutional investors."
The latest £77,600 loan offering, yielding seven per cent and risk-rated A, is currently 40 per cent funded.
The lender is seeking to fund claims for financial mis-selling. The term of the loan is 15 months.
Below are some details  from the borrower's pitch – as ever, we've done due diligence but cannot warrant or guarantee the truth of the representations. For full detail, register or log in here.
Historical Performance And IFISA Process Guide
Money&Co. lenders have achieved an average return of more than 8 per cent gross (before we deduct our one per cent fee). 
That figure is the result of over £24 million of loans facilitated on the site, as we bring individuals looking for a good return on capital together with carefully vetted small companies seeking funds for growth. Bear in mind that lenders' capital is at risk. Read warnings on site before committing capital.
Money&Co. has been lending for over 5 years and has only had two bad debts so far, representing a bad debt rate of 0.03 per cent per annum.
All loans on site are eligible to be held in a Money&Co. Innovative Finance Individual Savings Account (IFISA), up to the annual ISA limit of £20,000. Such loans offer lenders tax-free income. Our offering is an Innovative Finance ISA (IFISA) that can hold the peer-to-peer (P2P) business loans that Money&Co. facilitates. For the purposes of this article, the terms ISA and IFISA are interchangeable.
So here's our guide to the process:
Step 1: Register as a lender. Go to the login page, and go through the process that the law requires us to effect. This means we have to do basic checks on you to comply with money-laundering and other security requirements.
Step 2: Put money into your account. This is best done by electronic transfer. We can also process paper cheques drawn in favour of Denmark Square Limited, the parent company of Money&Co.
Step 3: Buy loans in the loan market. Once you've put cash in your account it will sit there – and it won't earn interest until you've bought a piece of a loan. It's this final step that requires lenders and IFISA investors to be pro-active. Just choose some loans – all loans on the Money&Co. site can be held in an IFISA – and your money will start earning tax-free interest.
The ISA allowance for 2020/21 is unchanged from last tax year at £20,000, allowing a married couple to put £40,000 into a tax-free environment. Over three years, an investment of this scale in two Money&Co. Innovative Finance ISAs would generate £8,400 of income completely free of tax. We're assuming a 7 per cent return, net of charges and free of tax here.
Once you have made your initial commitment, you might then consider diversifying – buying a spread of loans. To do this, you can go into the "loans for sale" market. All loans bought in this market also qualify for IFISA tax benefits.
Risk: Security, Access, Yield
Do consider not just the return, but the security and the ease of access to your investment. We write regularly about these three key factors. Here's one of several earlier articles on security, access and yield.
---
---