P2P As A Viable Pension Asset – Plus Loan Latest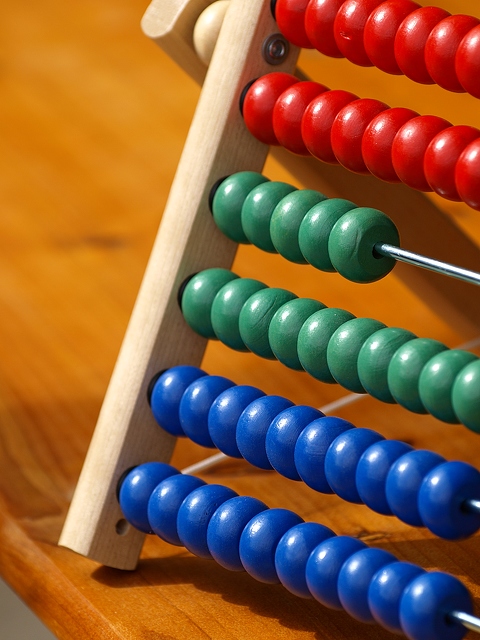 P2P Loans And SIPPS
Today, we look at the often ignored attractions of peer-to-peer (P2p) loans as assets suitable for a self-administered pension plan (SIPP). Our friends at the SIPP Club feature Money&Co. this way – it's all accurate, but since the publication of this, we've added many fixed-rate loans to the platform offerings.

What Return Can You Expect On Your Cash? 
Money&Co. attributes a credit rating to each company approved for a loan. These ratings range from A+ to C+ and provide a guide to the interest rate on the loan, with A+ companies expected to pay around 7 per cent and C+ around 11 per cent. A well-diversified portfolio of loans could therefore generate a gross interest rate of around 8 per cent per annum. After allowing for Money&Co.'s annual fee of 1 per cent and another 1 per cent for potential bad debts, you could expect to receive a rate of around 6 per cent per annum, although this return and the full return of your capital is not guaranteed.
How Does Money&Co. Select The Loans? 
Money&Co.'s experienced credit team subjects each application to a rigorous financial stress test. All companies must be profitable and have at least three years' filed accounts. Borrowers are good quality SMEs who would traditionally have received bank finance.  All loans are 'senior', secured with a debenture, and range from £100,000 to £3 million or more. Money&Co. has a sophisticated credit analysis system and a robust Credit Committee.
How Is The Interest Rate Set? 
Lenders set the interest rate via an auction. Once a loan is approved and rated, it is posted on the Money&Co. website and lenders can bid. When the auction ends, the company decides whether to accept the average rate. If the bid is successful, each lender receives the rate asked for, irrespective of the average rate. NB Fixed-rate loan alternatives (see introduction to this article).
What Are The Terms Of The Loan? 
Companies can request loans from one to five years. Money&Co. has a loan market, which enables lenders to sell part or all of a loan before the end of the term, subject to demand. Companies make monthly repayments, which include part repayment of capital and interest. If a bad debt arises, Money&Co. will pass the loan to a debt recovery company. If no money is recovered, the loan will be written off and lenders will lose their money. Money&Co. would emphasise that it only expects this to happen with 1 per cent of loans.
Money&Co.'s CEO is the well known fund manager, Nicola Horlick.
To visit SIPP Club, click here.
Loan Offer Latest
Money&Co. has grown relatively slowly (and received some criticism for this) since it began facilitating loans in 2014 – Just under £15 million facilitated. A major reason for that is the conservative approach to credit analysis and company vetting that we take, For now, at least, enough said. As we write, the latest loan offering is 88 per cent subscribed. The offer is property-backed and offers a fixed rate of 8 per cent over its five-year term.
A Process Guide To Innovative Finance ISA Investment
Money&Co. lenders have achieved an average return of more than 8 per cent gross (before we deduct our one per cent fee). That figure is the result of almost £15 million of loans facilitated on the site, as we bring individuals looking for a good return on capital together with carefully vetted small companies seeking funds for growth. Bear in mind that lenders' capital is at risk. Read warnings on site before committing capital.
All loans on site are eligible to be held in a Money&Co. Innovative Finance Individual Savings Account (IFISA), up to the annual ISA limit of £20,000. Such loans offer lenders tax-free income. Our offering is an Innovative Finance ISA (IFISA) that can hold the peer-to-peer (P2P) business loans that Money&Co. facilitates. For the purposes of this article, the terms ISA and IFISA are interchangeable.
So here's our guide to the process:
Step 1: Register as a lender. Go to the login page, and go through the process that the law requires us to effect. This means we have to do basic checks on you to comply with money-laundering and other security requirements.
Step 2: Put money into your account. This is best done by electronic transfer. We can also process paper cheques drawn in favour of Denmark Square Limited, the parent company of Money&Co.
Step 3: Buy loans in the loan market. Once you've put cash in your account it will sit there – and it won't earn interest until you've bought a piece of a loan. It's this final step that requires lenders and IFISA investors to be pro-active. Just choose some loans – all loans on the Money&Co. site can be held in an IFISA – and your money will start earning tax-free interest.
The ISA allowance for 2018/19 is unchanged from last tax year at £20,000, allowing a married couple to put £40,000 into a tax-free environment. Over three years, an investment of this scale in two Money&Co. Innovative Finance ISAs would generate £8,400 of income completely free of tax. We're assuming a 7 per cent return, net of charges and free of tax here.
Once you have made your initial commitment, you might then consider diversifying – buying a spread of loans. To do this, you can go into the "loans for sale" market. All loans bought in this market also qualify for IFISA tax benefits.
---
---