More Than Just Talking The Talk - Putting Fizz Into P2P

---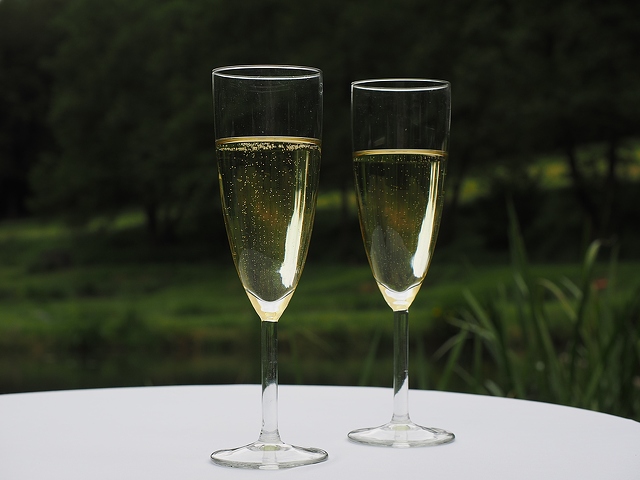 Next Wednesday evening offers an opportunity to mix business and pleasure. Money&Co. founder, Nicola Horlick, will be the keynote speaker at an evening near Farnham, Surrey, organised by talkingmoney.co. The event is free, and includes a "glass of fizz" (we're guessing Prosecco).The venue is the imaginatively titled Bears At The Packhouse. This won't prevent us from being quite bullish about some asset classes. Notably peer-to-peer (P2P) loans.
Below are the details of what should be a lively, fun event. To book a place – and booking is essential – email: catherine@talkingmoney.co
TALKING MONEY
Do you have stock market investments? Are you finding the share prices unpredictable and volatile due to UK and world events? Are your dividends likely to continue or increase? And do you understand the fees advisers charge you to manage these? There is another way to grow your savings: private lending. In the 2008 financial crash the banks stopped lending to a large proportion of the UK SME market. Since then an industry has been built serving private individuals who lend to companies, replacing the banks, and receiving a fixed return on their capital over a fixed period of time. Talking Money specialises in helping affluent clients to make excellent returns by lending to established property companies.We invite you to join us for an informative evening, where you will hear about how private lending works, to broaden your perspective on how these investments can boost your returns, and see some opportunities available now, should you want to learn more. By attending you will:
Obtain free information about private lending
Learn how these loans can be held within Innovative Finance ISAs, to help reduce tax
Hear a dynamic group of speakers bring this to life
Undertake a free assessment to see if you are suitable for high-return investment products
Enjoy a glass of fizz
Please join us at Bears at the Packhouse on Wednesday 13th March 2019 from 7.30 - 10pm
RSVP to book a place and receive your free drinks invitation: catherine@talkingmoney.co
Visit the Talking Money blog here.
Speakers
Catherine Morgan is the founder of Talking Money, the event host. She is a Chartered Accountant, investor and mother of two young boys. She lives in Farnham and is passionate about helping investors to improve their financial education, and boost their financial returns.Nicola Horlick is the founder of Money & Co, the crowd-based lending platform. The business was the first to be awarded a license to offer the Innovative Finance ISA. Clients can subscribe for an ISA deploying funds across several asset-backed loans. Nicola has been a leading fund manager in the City for over thirty years.

Loan Offer Latest
Money&Co. has facilitated just under £15 million in P2P loans since 2014. As we write, the latest loan offering has recently closed, with more to follow shortly. All loans on site are available to be held in an Innovative Finance ISA, which means income is not subject to tax.

A Process Guide To Innovative Finance ISA Investment
Money&Co. lenders have achieved an average return of more than 8 per cent gross (before we deduct our one per cent fee). That figure is the result of almost £15 million of loans facilitated on the site, as we bring individuals looking for a good return on capital together with carefully vetted small companies seeking funds for growth. Bear in mind that lenders' capital is at risk. Read warnings on site before committing capital.All loans on site are eligible to be held in a Money&Co. Innovative Finance Individual Savings Account (IFISA), up to the annual ISA limit of £20,000. Such loans offer lenders tax-free income.
Our offering is an Innovative Finance ISA (IFISA) that can hold the peer-to-peer (P2P) business loans that Money&Co. facilitates. For the purposes of this article, the terms ISA and IFISA are interchangeable.So here's our guide to the process:
Step 1: Register as a lender. Go to the login page, and go through the process that the law requires us to effect. This means we have to do basic checks on you to comply with money-laundering and other security requirements.
Step 2: Put money into your account. This is best done by electronic transfer. We can also process paper cheques drawn in favour of Denmark Square Limited, the parent company of Money&Co.
Step 3: Buy loans in the loan market. Once you've put cash in your account it will sit there - and it won't earn interest until you've bought a piece of a loan. It's this final step that requires lenders and IFISA investors to be pro-active. Just choose some loans - all loans on the Money&Co. site can be held in an IFISA - and your money will start earning tax-free interest.
The ISA allowance for 2018/19 is unchanged from last tax year at £20,000, allowing a married couple to put £40,000 into a tax-free environment. Over three years, an investment of this scale in two Money&Co. Innovative Finance ISAs would generate £8,400 of income completely free of tax. We're assuming a 7 per cent return, net of charges and free of tax here.Once you have made your initial commitment, you might then consider diversifying - buying a spread of loans. To do this, you can go into the "loans for sale" market. All loans bought in this market also qualify for IFISA tax benefits.

Risk: Security, Access, Yield
Do consider not just the return, but the security and the ease of access to your investment. We write regularly about these three key factors.
Here's one of several earlier articles on security, access and yield.
---
---