The Evolving IFISA – A Savings And Investment Revolution In The Making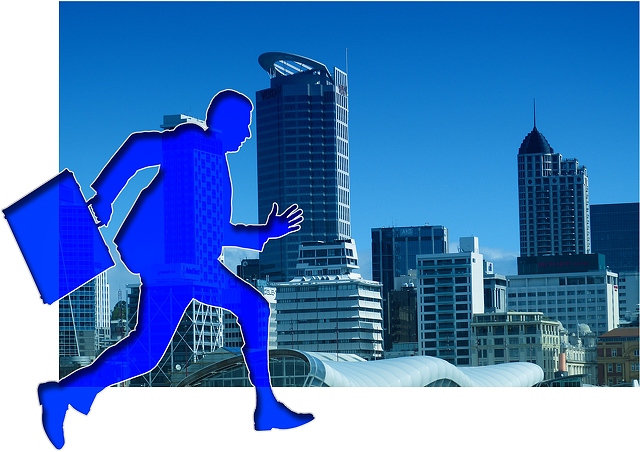 As we head for the end of the tax year, our friends at P2P Finance News look at the evolution of the Innovative Finance Individual Savings Account (IFISA). The IFISA is the device by which peer-to-peer (P2P) loans such as those on this platform can offer investors tax-free income.
We thought we'd offer a little of our own timeline too. Here's how P2PFN reported our launch, just two years ago when Money&Co. was one of the first players in the market.
2017

MONEY&CO has become the latest peer-to-peer lender to unveil its Innovative Finance ISA (IFISA), offering one of the top rates among authorised ISA providers.
The business lending platform, founded by City superwoman Nicola Horlick, will offer a three-year fixed rate IFISA based on A+ rated loans secured on residential property, offering a rate of around seven per cent after fees.
Money&Co received full FCA authorisation in February and was just waiting for its ISA permissions before launching today. Investors can lend money directly, or financial advisers can make an application on their behalf.
2018

P2PFN reports a developing market:
There were £290m of subscriptions in the IFISA across 31,000 accounts in the 2017/2018 tax year, a 705.5 per cent increase on the previous year.
Much of the intake is thought to have come from the 'big three,' although those platforms have only released data that covers the 2017/2018 and 2018/2019 tax years combined, so it is difficult to make a clear comparison.
Here's our own take on the potential of IFISAs and the attractions they have (never forgetting the risks) compared to Cash ISAs:
10.8 million adults subscribed for ISAs in 2017/18 against 11.1 million in 2016/17 and 12.7 million in 2015/16. The number of Cash ISAs sold declined by 697,000, but 246,000 more Stocks & Shares ISAs were sold. Despite the decline in the number of Cash ISAs sold during 2017/18, 72 per cent of subscriptions were made to Cash ISAs. This figure was 77 per cent in 2016/17.
A total of £69 billion was subscribed to ISA accounts in 2017/18, a rise of £7 billion on the previous year.
The average UK subscription to an ISA was £6,409, an increase of 15 per cent (Money&Co. ISA account averages are much, much higher).
As at 5 April 2018, the value of all adult ISAs was £608 billion, a rise of 4 per cent on 2016/17. Cash ISAs represented 44 per cent of the total, a fall of 2 per cent on the previous year.
22.1 million adults in the UK have an ISA. Lower income groups showed a preference for Cash ISAs.
22 per cent of all subscribers invested the maximum in 2017/18 (£20,000). 62 per cent of those with an income over £150,000 invested the maximum.
2019
"P2P platforms have been stepping up their marketing efforts as we get towards the end of the first tax year with all of the main players in the market offering the tax wrapper," says P2PFN.
We've facilitated over $15 million in P2P loans since launch, and will bring you more news in future articles.
A Process Guide To Innovative Finance ISA Investment
Money&Co. lenders have achieved an average return of more than 8 per cent gross (before we deduct our one per cent fee). That figure is the result of almost £15 million of loans facilitated on the site, as we bring individuals looking for a good return on capital together with carefully vetted small companies seeking funds for growth. Bear in mind that lenders' capital is at risk. Read warnings on site before committing capital.
All loans on site are eligible to be held in a Money&Co. Innovative Finance Individual Savings Account (IFISA), up to the annual ISA limit of £20,000. Such loans offer lenders tax-free income. Our offering is an Innovative Finance ISA (IFISA) that can hold the peer-to-peer (P2P) business loans that Money&Co. facilitates. For the purposes of this article, the terms ISA and IFISA are interchangeable.
So here's our guide to the process:
Step 1: Register as a lender. Go to the login page, and go through the process that the law requires us to effect. This means we have to do basic checks on you to comply with money-laundering and other security requirements.
Step 2: Put money into your account. This is best done by electronic transfer. We can also process paper cheques drawn in favour of Denmark Square Limited, the parent company of Money&Co.
Step 3: Buy loans in the loan market. Once you've put cash in your account it will sit there – and it won't earn interest until you've bought a piece of a loan. It's this final step that requires lenders and IFISA investors to be pro-active. Just choose some loans – all loans on the Money&Co. site can be held in an IFISA – and your money will start earning tax-free interest.
The ISA allowance for 2018/19 is unchanged from last tax year at £20,000, allowing a married couple to put £40,000 into a tax-free environment. Over three years, an investment of this scale in two Money&Co. Innovative Finance ISAs would generate £8,400 of income completely free of tax. We're assuming a 7 per cent return, net of charges and free of tax here.
Once you have made your initial commitment, you might then consider diversifying – buying a spread of loans. To do this, you can go into the "loans for sale" market. All loans bought in this market also qualify for IFISA tax benefits.
Risk: Security, Access, Yield
Do consider not just the return, but the security and the ease of access to your investment. We write regularly about these three key factors. Here's one of several earlier articles on security, access and yield.
---
---