Hard Cases, 'Bad Law', And A P2P Bridge Too Far – Plus Loan Latest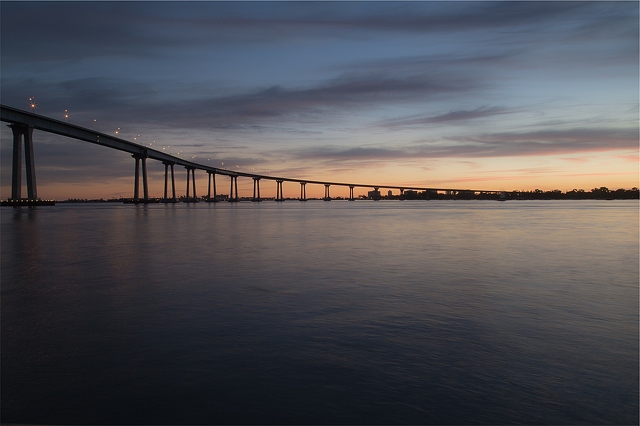 There's a well-known legal saying that hard cases make bad law. A similar logic applies to regulation – which is not quite legislation or case law, but you probably know what we mean.
Our friends at P2P Finance News carry reaction from the industry to the Financial Conduct Authority's proposed changes to the marketing of Innovative Finance ISAs. We absolutely agree that IFISAs should not be confused with mini-bonds, and certainly not with Cash ISAs offered by banks and building societies. See our recent News item, explaining the different pros and cons of mini-bonds – which we do not offer – and the peer-to-peer (P2P) loans that can be held in IFISAs.
We always highlight risk (see our Home page and FAQs, plus other warnings on site, including the link to the article at the foot of this page). Yields can be attractive, but investors should be aware that there is no profit without risk. It's vital to understand what those risks are before considering any sort of commitment.
That said, we agree with Frazer Fernhead, quoted below, that IFISA investment should not be restricted just to "sophisticated investors".

The Financial Conduct Authority (FCA) said it has seen evidence that IFISAs are being promoted alongside cash ISAs and has urged consumers to "carefully consider where their money is being invested" before purchasing the "high risk" product.
"Investments held in IFISAs are high-risk with the money ultimately being invested in products like mini-bonds or P2P investments," the FCA said on Monday.
"These types of investments may not be protected by the Financial Service Compensation Scheme so customers may lose the money invested or find it hard to get back.
"Anyone considering investing in an IFISA should carefully consider where their money is being invested before purchasing an IFISA."
The regulator has previously flagged concerns over the way that P2P is marketed to consumers and has proposed categorisation or appropriateness tests, potentially limiting the sector to sophisticated investors.
P2P lending platforms have criticised the FCA's comments, arguing it does not differentiate between the various types of peer-to-peer lending, some of which are less risky than investing in stock markets.
Frazer Fearnhead is founder and chief executive at the House Crowd, a property-focused P2P lender. He said restricting P2P products to sophisticated investors is not the answer.
"Restricting to sophisticated investors would just kill the industry – it is meant to give the general public access to the sorts of returns and investments that only high-net-worth people could previously access," he told Peer2Peer Finance News.
"If you rob them of that, what are they left with? They'll never stand a chance to build up a nest egg for retirement because they are left with things like cash ISAs which don't even beat inflation."
He said the FCA's warning is a "knee-jerk reaction" and it is unfairly lumping high-risk products in with lower-risk ones.
8% Yield Loan Latest
The latest loan from property-backed Seascape (is proving popular. This A-rated tranche yields 8 per cent gross, at a fixed rate for five years. It is now more than 45 per cent subscribed. As is the case with earlier tranches of credit, we have used our best efforts to ensure the truth of the assertions made, but cannot warrant their absolute accuracy. Fuller detail is available to logged-in members.
A Process Guide To Innovative Finance ISA Investment
Money&Co. lenders have achieved an average return of more than 8 per cent gross (before we deduct our one per cent fee). That figure is the result of almost £15 million of loans facilitated on the site, as we bring individuals looking for a good return on capital together with carefully vetted small companies seeking funds for growth. Bear in mind that lenders' capital is at risk. Read warnings on site before committing capital.
All loans on site are eligible to be held in a Money&Co. Innovative Finance Individual Savings Account (IFISA), up to the annual ISA limit of £20,000. Such loans offer lenders tax-free income. Our offering is an Innovative Finance ISA (IFISA) that can hold the peer-to-peer (P2P) business loans that Money&Co. facilitates. For the purposes of this article, the terms ISA and IFISA are interchangeable.
So here's our guide to the process:
Step 1: Register as a lender. Go to the login page, and go through the process that the law requires us to effect. This means we have to do basic checks on you to comply with money-laundering and other security requirements.
Step 2: Put money into your account. This is best done by electronic transfer. We can also process paper cheques drawn in favour of Denmark Square Limited, the parent company of Money&Co.
Step 3: Buy loans in the loan market. Once you've put cash in your account it will sit there – and it won't earn interest until you've bought a piece of a loan. It's this final step that requires lenders and IFISA investors to be pro-active. Just choose some loans – all loans on the Money&Co. site can be held in an IFISA – and your money will start earning tax-free interest.
The ISA allowance for 2018/19 is unchanged from last tax year at £20,000, allowing a married couple to put £40,000 into a tax-free environment. Over three years, an investment of this scale in two Money&Co. Innovative Finance ISAs would generate £8,400 of income completely free of tax. We're assuming a 7 per cent return, net of charges and free of tax here.
Once you have made your initial commitment, you might then consider diversifying – buying a spread of loans. To do this, you can go into the "loans for sale" market. All loans bought in this market also qualify for IFISA tax benefits.
Risk: Security, Access, Yield
Do consider not just the return, but the security and the ease of access to your investment. We write regularly about these three key factors. Here's one of several earlier articles on security, access and yield.
---
---