Alt Fi Sector Coming To Terms With Itself – Plus Loan Latest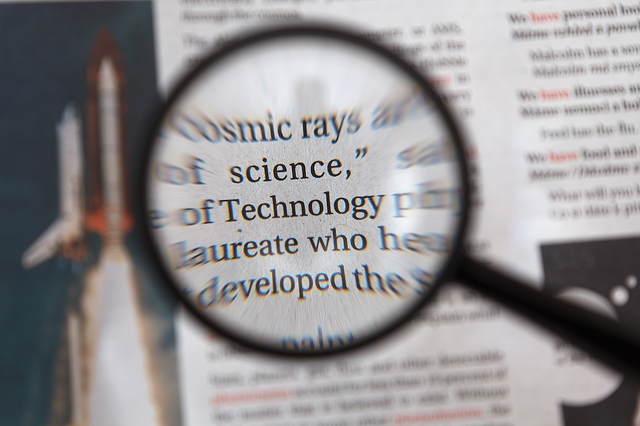 It's now almost exactly five years since the first peer-to-peer (P2P) loans were made available for lenders' perusal on the Money&Co. site. Back then, of course, this young industry was even younger – in the world of alternative finance, five years is a long time.
The industry has settled down a little since 2014. Once upon a time, commentators talked of P2P finance as "crowd lending" as opposed to the debt side of crowdfunding (or "marketplace lending"). Many people mistakenly believed that crowdfunding was only equity financing – a very different animal from P2P.
The companies we facilitate loans for are around 13 years old – much more mature than companies typically seeking equity investment.  There's a high failure rate in the equity crowdfunding sector (in some years, almost one in three would fail), while P2P typically has fewer problems (although the loan books of some P2P players are opaque).
As the alternative finance industry settles down, so to its language will become clearer – and this should help facilitate better regulation.
See the excerpt from a report by Finance Magnates on a study from the Cambridge Centre For Alternative Finance below.

According to a new report from the University of Cambridge's Center for Alternative Finance (CCAF), one of the largest obstacles to the adoption of clear and consistent regulatory policies for the cryptocurrency industry is simpler than most might think. Rather than esoteric problems in legal codes and cultures, Cambridge pointed to the chronic lack of a standardized vocabulary as a big problem for the cryptocurrency industry.
A variety of terms are used, often interchangeably and without a clear definition," the report said. "Even the term cryptoasset lacks a specific definition… cryptoasset and token can have different meanings depending on the context in which they are used."
The report then went on to outline what it referred to as a "multi-dimensional approach" that divided crypto tokens into three categories. Payment/exchange tokens or cryptocurrencies were defined as "a means of value exchange," security tokens are "an investment instrument," and utility tokens "[grant] access to a digital platform or service."
8% Yield Loan – Latest
The recently launched £150,000 property-backed loan, North-East Property Investment, has a fixed-rate yield of eight per cent over three years. It's 55 per cent subscribed at the time of writing.
As ever, we've made our best efforts in due diligence and credit analysis before awarding this loan an A rating. However, we cannot warrant that the representations of the borrower are true – though clearly we believe them to be so.
Please remember there is always an element of risk, and capital loaned is at risk. See risk warnings at the foot of this article, on our Home page and in FAQs on site.
A Process Guide To Innovative Finance ISA Investment
Money&Co. lenders have achieved an average return of more than 8 per cent gross (before we deduct our one per cent fee). That figure is the result of almost £15 million of loans facilitated on the site, as we bring individuals looking for a good return on capital together with carefully vetted small companies seeking funds for growth. Bear in mind that lenders' capital is at risk. Read warnings on site before committing capital.
All loans on site are eligible to be held in a Money&Co. Innovative Finance Individual Savings Account (IFISA), up to the annual ISA limit of £20,000. Such loans offer lenders tax-free income. Our offering is an Innovative Finance ISA (IFISA) that can hold the peer-to-peer (P2P) business loans that Money&Co. facilitates. For the purposes of this article, the terms ISA and IFISA are interchangeable.
So here's our guide to the process:
Step 1: Register as a lender. Go to the login page, and go through the process that the law requires us to effect. This means we have to do basic checks on you to comply with money-laundering and other security requirements.
Step 2: Put money into your account. This is best done by electronic transfer. We can also process paper cheques drawn in favour of Denmark Square Limited, the parent company of Money&Co.
Step 3: Buy loans in the loan market. Once you've put cash in your account it will sit there – and it won't earn interest until you've bought a piece of a loan. It's this final step that requires lenders and IFISA investors to be pro-active. Just choose some loans – all loans on the Money&Co. site can be held in an IFISA – and your money will start earning tax-free interest.
The ISA allowance for 2019/20 is unchanged from last tax year at £20,000, allowing a married couple to put £40,000 into a tax-free environment. Over three years, an investment of this scale in two Money&Co. Innovative Finance ISAs would generate £8,400 of income completely free of tax. We're assuming a 7 per cent return, net of charges and free of tax here.
Once you have made your initial commitment, you might then consider diversifying – buying a spread of loans. To do this, you can go into the "loans for sale" market. All loans bought in this market also qualify for IFISA tax benefits.
Risk: Security, Access, Yield
Do consider not just the return, but the security and the ease of access to your investment. We write regularly about these three key factors. Here's one of several earlier articles on security, access and yield.
---
---