New Property-Backed 8% Yield Loan - Plus Existing Loan Update

---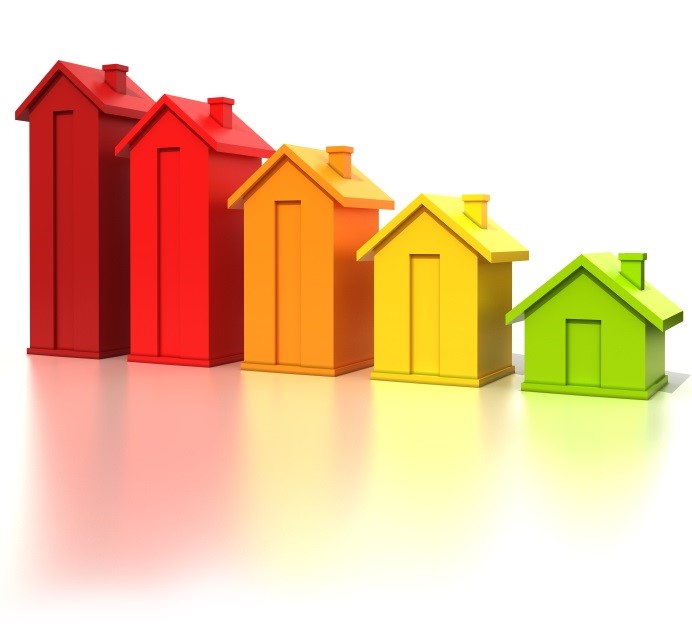 The latest tranche of the Seascape offering has just been released to market. The offer is for £250,000, with a fixed-rate yield of 8 per cent. The term of the loan of five years. It's eight per cent subscribed at the time of writing.Below we reproduce an extract of the borrowing company's representations to lenders. While the offer has been subjected to our risk-analysis process and we have used our best endeavours to ascertain the absolute accuracy and truth of the representations, we cannot warrant that the representations are true. The offer has been given an 'A' risk rating, and is secured against property.
To see full detail, login or register as a lender.

[This is] a substantial property development business and we have been trading for 9 years. We focus on purchasing and developing listed properties for residential use in leading cities in Germany including Berlin, Frankfurt, Hannover and Leipzig.Purchasers of residential units developed within existing listed buildings receive attractive tax incentives in Germany and this means that there is no shortage of buyers for the units that we develop.We have completed over 50 projects in the past 9 years with a total value in excess of 1.5 billion euros. Germany has been the top performing EU economy over most time periods and it showed particular resilience in weathering the European debt crisis. As a result, it has had a stable housing market. Latterly, Germany has experienced an influx of skilled workers from the Middle East and this has added to demand for residential property. There is a shortage of available housing in Germany, particularly in urban areas where a shift in lifestyle has seen many German citizens prefer apartment and city living with shorter commutes to work and better facilities and shopping. Even though the number of building permits granted has increased recently to try and alleviate some of the demand within the housing sector, the supply is still not high enough as population numbers and additional demand is increasing even more rapidly.The title to the property will be held by an independent security trustee, via a German notary, on behalf of the investors. This is equivalent to first charge security over the title to the property asset acquired using the proceeds of the funding.

8% Yield Loan - Other news
The £150,000 property-backed loan, North-East Property Investment, has a fixed-rate yield of eight per cent over three years. It's 56 per cent subscribed at the time of writing.As ever, we've made our best efforts in due diligence and credit analysis before awarding this loan an A rating. However, we cannot warrant that the representations of the borrower are true – though clearly we believe them to be so.
Please remember there is always an element of risk, and capital loaned is at risk. See risk warnings at the foot of this article, on our Home page and in FAQs on site.

A Process Guide To Innovative Finance ISA Investment
Money&Co. lenders have achieved an average return of more than 8 per cent gross (before we deduct our one per cent fee). That figure is the result of almost £15 million of loans facilitated on the site, as we bring individuals looking for a good return on capital together with carefully vetted small companies seeking funds for growth. Bear in mind that lenders' capital is at risk. Read warnings on site before committing capital.All loans on site are eligible to be held in a Money&Co. Innovative Finance Individual Savings Account (IFISA), up to the annual ISA limit of £20,000. Such loans offer lenders tax-free income.
Our offering is an Innovative Finance ISA (IFISA) that can hold the peer-to-peer (P2P) business loans that Money&Co. facilitates. For the purposes of this article, the terms ISA and IFISA are interchangeable.So here's our guide to the process:
Step 1: Register as a lender. Go to the login page, and go through the process that the law requires us to effect. This means we have to do basic checks on you to comply with money-laundering and other security requirements.
Step 2: Put money into your account. This is best done by electronic transfer. We can also process paper cheques drawn in favour of Denmark Square Limited, the parent company of Money&Co.
Step 3: Buy loans in the loan market. Once you've put cash in your account it will sit there - and it won't earn interest until you've bought a piece of a loan. It's this final step that requires lenders and IFISA investors to be pro-active. Just choose some loans - all loans on the Money&Co. site can be held in an IFISA - and your money will start earning tax-free interest.
The ISA allowance for 2019/20 is unchanged from last tax year at £20,000, allowing a married couple to put £40,000 into a tax-free environment. Over three years, an investment of this scale in two Money&Co. Innovative Finance ISAs would generate £8,400 of income completely free of tax. We're assuming a 7 per cent return, net of charges and free of tax here.Once you have made your initial commitment, you might then consider diversifying - buying a spread of loans. To do this, you can go into the "loans for sale" market. All loans bought in this market also qualify for IFISA tax benefits.

Risk: Security, Access, Yield
Do consider not just the return, but the security and the ease of access to your investment. We write regularly about these three key factors.
Here's one of several earlier articles on security, access and yield.
---
---