Life's Twin Certainties – Death And Taxes – Are Certainly No Problem…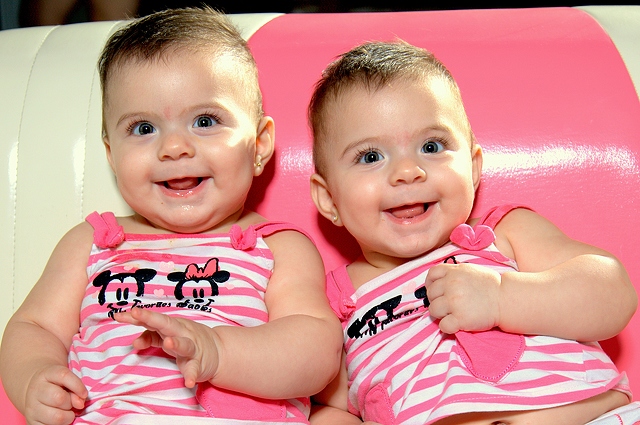 Death is inevitable. But being taxed when you die is not. See below an excerpt of an article in the Mail on Sunday for detail on the large – but easily avoidable – tax liabilities that lie ahead.

Taxation And Death – The Problem 
Death taxes collected by the Government and which erode family wealth are forecast to double in a decade, according to exclusive research for The Mail on Sunday.
Last week, it was revealed that inheritance tax receipts collected by Revenue and Customs rose to £5.4billion for the year to April 2019. This compares to £5.2billion the year before and £4.8billion in the year to April 2017.
But analysis by financial services company Canada Life reveals this is likely to jump in future years – to £10billion a year by 2030.
The value of a person's estate is made up of property, money and possessions – after debts are settled. And each individual has an allowance for their total wealth that is free of inheritance tax when they die. This is known as the nil-rate band and has stood for many years at £325,000. Any estate worth more than this is subject to inheritance tax at 40 per cent.
Taxation And Death – The Answer
The Money&Co. Inheritance Tax Service is an innovative approach to mitigating Inheritance Tax through Business Relief. Get detail HERE.
By creating a lending vehicle that holds loans from the Money&Co. platform, investors are not required to pay Inheritance Tax on the value of their portfolio, and additionally benefit from a fixed yield of 8% on the loans, before our fee of 1% per annum.
Business Relief gives Inheritance Tax exemption on the value of shares in unquoted companies that have been held for at least 2 years and which are involved in a qualifying trade. Lending is a qualifying trade under Business Relief rules.
The service is only available to sophisticated and high-net-worth investors and the minimum investment is £150,000.
8% Yield Loans -Latest
The latest tranche of the Seascape offering has just been released to market. The offer is for £250,000, with a fixed-rate yield of 8 per cent. The term of the loan of five years. It's 22 per cent subscribed at the time of writing.
The £150,000 property-backed loan, North-East Property Investment, has a fixed-rate yield of eight per cent over three years. It's 73 per cent subscribed at the time of writing.
As ever, we've made our best efforts in due diligence and credit analysis before awarding this loan an A rating. However, we cannot warrant that the representations of the borrower are true – though clearly we believe them to be so.
Please remember there is always an element of risk, and capital loaned is at risk. See risk warnings at the foot of this article, on our Home page and in FAQs on site.
A Process Guide To Innovative Finance ISA Investment
Money&Co. lenders have achieved an average return of more than 8 per cent gross (before we deduct our one per cent fee). That figure is the result of almost £15 million of loans facilitated on the site, as we bring individuals looking for a good return on capital together with carefully vetted small companies seeking funds for growth. Bear in mind that lenders' capital is at risk. Read warnings on site before committing capital.
All loans on site are eligible to be held in a Money&Co. Innovative Finance Individual Savings Account (IFISA), up to the annual ISA limit of £20,000. Such loans offer lenders tax-free income. Our offering is an Innovative Finance ISA (IFISA) that can hold the peer-to-peer (P2P) business loans that Money&Co. facilitates. For the purposes of this article, the terms ISA and IFISA are interchangeable.
So here's our guide to the process:
Step 1: Register as a lender. Go to the login page, and go through the process that the law requires us to effect. This means we have to do basic checks on you to comply with money-laundering and other security requirements.
Step 2: Put money into your account. This is best done by electronic transfer. We can also process paper cheques drawn in favour of Denmark Square Limited, the parent company of Money&Co.
Step 3: Buy loans in the loan market. Once you've put cash in your account it will sit there – and it won't earn interest until you've bought a piece of a loan. It's this final step that requires lenders and IFISA investors to be pro-active. Just choose some loans – all loans on the Money&Co. site can be held in an IFISA – and your money will start earning tax-free interest.
The ISA allowance for 2019/20 is unchanged from last tax year at £20,000, allowing a married couple to put £40,000 into a tax-free environment. Over three years, an investment of this scale in two Money&Co. Innovative Finance ISAs would generate £8,400 of income completely free of tax. We're assuming a 7 per cent return, net of charges and free of tax here.
Once you have made your initial commitment, you might then consider diversifying – buying a spread of loans. To do this, you can go into the "loans for sale" market. All loans bought in this market also qualify for IFISA tax benefits.
Risk: Security, Access, Yield
Do consider not just the return, but the security and the ease of access to your investment. We write regularly about these three key factors. Here's one of several earlier articles on security, access and yield.
---
---