Inheritance Tax Change Proposals Highlight Need For Action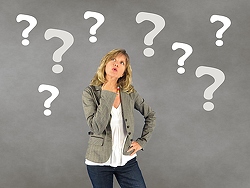 Moves are afoot to make what's sometimes dubbed the UK's "most hated" tax a little easier to avoid. If you give away assets and then survive seven years, the gift becomes free of Inheritance Tax (IHT). If the donor dies before seven years, the gift is partially exempt, depending on the length of the period of survival (tapering relief).
The Guardian reports a proposal that "the "seven-year rule" on gift-giving should be cut to five years as part of a radical shake-up of inheritance tax, according to an official review ordered by the chancellor." Tapering relief, however, is a relatively minor part of the overall IHT catchment. To passon your estate without paying  this easily avoided tax, proper planning is required.
The Office of Tax Simplification (OTS) has proposed that executors would only need to account for gifts made within five years of death rather than seven years currently. But some tax experts said another proposed change linked to this would increase tax for some people.
Inheritance tax has been dubbed Britain's most hated tax, although it affects relatively few people: fewer than 25,000 estates are liable each year, which is less than 5% of all deaths
Estates pay 40% tax on assets above the £325,000 threshold, and the OTS has now proposed changes to make the system more streamlined. Under the current regime, if there is tax to pay on gifts it is charged at 40% on those given in the three years before the individual dies, while those given three to seven years before death are taxed on a sliding scale known as taper relief.
IHT Planning Service
Money&Co.'s Inheritance Tax Service takes advantage of Business Relief. At present, estates with a value of more than £325,000 pay 40 per cent tax. This is reduced to 36 per cent if 10 per cent of the estate is given to charity.
If the family home is passed on before death, then the threshold increases to £450,000. If the threshold is not met following the death of a partner or spouse, then the balance is added to the threshold for the surviving partner or spouse. Thus, the maximum threshold is £900,000 (family home passed on and partner or spouse dies with no assets).
Here's how it works: Money&Co. establishes a lending vehicle on your behalf, and is fully owned and controlled by you. Money&Co. administers the vehicle and ensures that the relevant secretarial and reporting requirements are met. After two years the vehicle becomes exempt from your estate for Inheritance Tax purposes. Shares can be transferred during your lifetime, and the shares will still not be subject to Inheritance Tax as long as the two-year period has been observed.
Loan Latest And IFISA Process Guide
Money&Co. lenders have achieved an average return of more than 8 per cent gross (before we deduct our one per cent fee).
That figure is the result of over £17 million of loans facilitated on the site, as we bring individuals looking for a good return on capital together with carefully vetted small companies seeking funds for growth. Bear in mind that lenders' capital is at risk. Read warnings on site before committing capital.
Money&Co. has been lending for over 5 years and has only had one bad debt so far, representing a bad debt rate of 0.04 per cent per annum.
All loans on site are eligible to be held in a Money&Co. Innovative Finance Individual Savings Account (IFISA), up to the annual ISA limit of £20,000. Such loans offer lenders tax-free income. Our offering is an Innovative Finance ISA (IFISA) that can hold the peer-to-peer (P2P) business loans that Money&Co. facilitates. For the purposes of this article, the terms ISA and IFISA are interchangeable.
So here's our guide to the process:
Step 1: Register as a lender. Go to the login page, and go through the process that the law requires us to effect. This means we have to do basic checks on you to comply with money-laundering and other security requirements.
Step 2: Put money into your account. This is best done by electronic transfer. We can also process paper cheques drawn in favour of Denmark Square Limited, the parent company of Money&Co.
Step 3: Buy loans in the loan market. Once you've put cash in your account it will sit there – and it won't earn interest until you've bought a piece of a loan. It's this final step that requires lenders and IFISA investors to be pro-active. Just choose some loans – all loans on the Money&Co. site can be held in an IFISA – and your money will start earning tax-free interest.
The ISA allowance for 2019/20 is unchanged from last tax year at £20,000, allowing a married couple to put £40,000 into a tax-free environment. Over three years, an investment of this scale in two Money&Co. Innovative Finance ISAs would generate £8,400 of income completely free of tax. We're assuming a 7 per cent return, net of charges and free of tax here.
Once you have made your initial commitment, you might then consider diversifying – buying a spread of loans. To do this, you can go into the "loans for sale" market. All loans bought in this market also qualify for IFISA tax benefits.
Risk: Security, Access, Yield
Do consider not just the return, but the security and the ease of access to your investment. We write regularly about these three key factors. Here's one of several earlier articles on security, access and yield.
---
---