One P2P Platform Failure Is Just That – An Individual Failure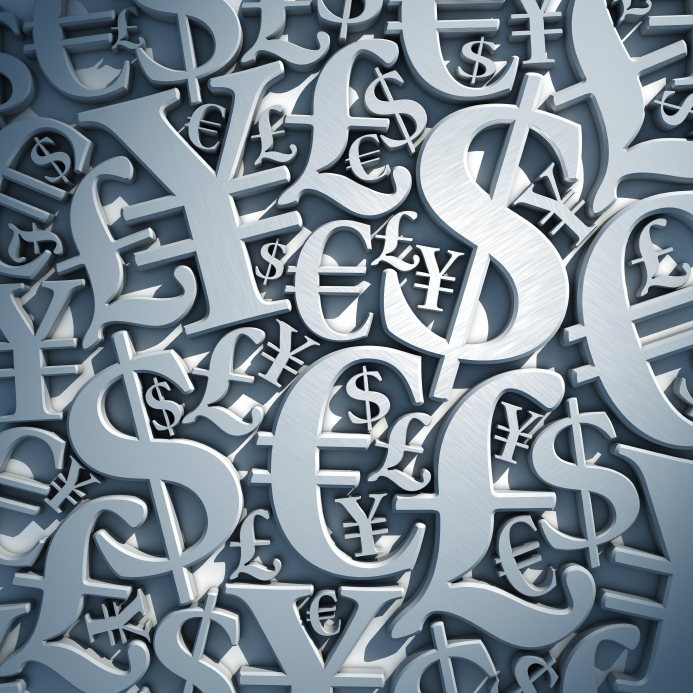 There has been another high-profile collapse in the peer-to-peer (P2P) lending sector. We'll start with the facts, as reported by the Financial Times:

FundingSecure, which offered loans against classic cars and Picasso paintings, has become the second British peer-to-peer lender to collapse in six months. The decision to call in administrators at CG Recovery on Wednesday following rising defaults and legal issues leaves about 3,500 investors exposed to potential losses if the debts cannot be recovered. CG said FundingSecure's outstanding loan book was worth about £80m and that it was too early to predict how much money they would be able to return to creditors and investors. The Financial Conduct Authority said all affected investors would be contacted by the administrators in due course, but any losses would not be covered by the Financial Services Compensation Scheme. The FCA is attempting to clamp down on poor practices in the peer-to-peer sector after finding that many investors did not understand the risks involved in funding loans. New rules to improve advertising and corporate governance standards will come into force in December. FundingSecure's collapse follows the high-profile failure of Lendy earlier this year, and many industry figures have predicted that the new regulations will lead to a drastic reduction in the number of active P2P lenders."
"This should not be viewed as a reflection of peer-to-peer as a whole, as it is a really important part of the alternative finance industry supporting the country's need for finance," said Stuart Law, chief executive of Manchester-based Assetz Capital, adding that he expected to see smaller platforms struggle with consolidation in the sector. "Instead, it is a fact of life now that these businesses have much tighter prudential standards and regulations to live up to.
This failure will heighten concern about the platform lending, or P2P, sector. It follows the collapse of Lendy, whose failure also attracted much publicity. What we said about that lamentable episode then, holds good now: it would be wrong to tar all with the same brush. See these extracts from a blog written at the time:
In the high-profile wake of the failure of peer-to-peer (P2P) platform Lendy, there has been widespread caution about the P2P sector. However, it would be very wrong to generalise from the particular. As more has come out about the way that Lendy managed its business, it has become apparent that it took unacceptable levels of risk.
Money&Co. takes a totally different approach to lending. For us, it is vital that there is proper security when we lend and that the borrower services the loan during the term, making regular interest payments to lenders. We will never lend more than 80% per cent of the value of a project to ensure that our lenders are protected if something goes wrong.
Check out our conservative approach and very low bad debt rate, after more than five years of loan facilitation, as detailed below. We move on…
New Loans Latest
Project Rhapsody is now 74 per cent funded. The loan offer has an A risk rating, and provides a fixed-rate return of 8 per cent over five years.
Log in or register for full detail. As ever, we've done due diligence but cannot categorically warrant that the representations are true. Read risk warnings on site. Our current annual bad debt rate is 0.03 per cent over more than five years (see also risk explanations and associated articles below).
The second tranche offered by Yes You Can is a B-rated offering, over a five-year term, with a fixed rate yield of 11 per cent gross. It is presently nine per cent funded.
Fuller detail is excerpted from the borrower's offering on site below. The whole pitch – vetted according to our credit committee's best efforts, though we cannot warrant the accuracy of the statements – is available to logged in users.
Historical Performance And IFISA Process Guide
Money&Co. lenders have achieved an average return of more than 8 per cent gross (before we deduct our one per cent fee). 
That figure is the result of over £18 million of loans facilitated on the site, as we bring individuals looking for a good return on capital together with carefully vetted small companies seeking funds for growth. Bear in mind that lenders' capital is at risk. Read warnings on site before committing capital.
Money&Co. has been lending for over 5 years and has only had one bad debt so far, representing a bad debt rate of 0.03 per cent per annum.
All loans on site are eligible to be held in a Money&Co. Innovative Finance Individual Savings Account (IFISA), up to the annual ISA limit of £20,000. Such loans offer lenders tax-free income. Our offering is an Innovative Finance ISA (IFISA) that can hold the peer-to-peer (P2P) business loans that Money&Co. facilitates. For the purposes of this article, the terms ISA and IFISA are interchangeable.
So here's our guide to the process:
Step 1: Register as a lender. Go to the login page, and go through the process that the law requires us to effect. This means we have to do basic checks on you to comply with money-laundering and other security requirements.
Step 2: Put money into your account. This is best done by electronic transfer. We can also process paper cheques drawn in favour of Denmark Square Limited, the parent company of Money&Co.
Step 3: Buy loans in the loan market. Once you've put cash in your account it will sit there – and it won't earn interest until you've bought a piece of a loan. It's this final step that requires lenders and IFISA investors to be pro-active. Just choose some loans – all loans on the Money&Co. site can be held in an IFISA – and your money will start earning tax-free interest.
The ISA allowance for 2019/20 is unchanged from last tax year at £20,000, allowing a married couple to put £40,000 into a tax-free environment. Over three years, an investment of this scale in two Money&Co. Innovative Finance ISAs would generate £8,400 of income completely free of tax. We're assuming a 7 per cent return, net of charges and free of tax here.
Once you have made your initial commitment, you might then consider diversifying – buying a spread of loans. To do this, you can go into the "loans for sale" market. All loans bought in this market also qualify for IFISA tax benefits.
Risk: Security, Access, Yield
Do consider not just the return, but the security and the ease of access to your investment. We write regularly about these three key factors. Here's one of several earlier articles on security, access and yield.
---
---