Banking Side Of Alternative Finance Universe Expands – Plus Loan Latest


While the asset side of the alternative finance market – both equity and debt – still has a way to go before it's fully accepted, alternative banking is going well.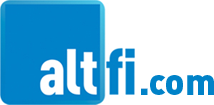 German digital bank N26 is currently leading the European challengers in the US digital banking landgrab, taking nearly 50,000 downloads for the month of September, according to figures from Apptopia.
Revolut came in second place with over 20,000 downloads, and Monzo brought up the rear with just 6,400 downloads.
All are playing catch-up with local digital banking challenger Current and market leader Chime with 109,000 and 740,000 downloads respectively.
Monzo is faring better in its UK home market, where it now accounts for more than 50% of the challenger banking monthly active users.
As Apptopia explains: "Even though it looks like Revolut is getting smaller, it's not. All top players are growing here, however, Revolut is losing market share along with Starling."
The whole market is expanding, but Revolut, Starling and N26 are currently ceding ground to Monzo.
New Loans Latest
Project Rhapsody is now 76 per cent funded. The loan offer has an A risk rating, and provides a fixed-rate return of 8 per cent over five years.
Log in or register for full detail. As ever, we've done due diligence but cannot categorically warrant that the representations are true. Read risk warnings on site. Our current annual bad debt rate is 0.03 per cent over more than five years (see also risk explanations and associated articles below).
The second tranche offered by Yes You Can is a B-rated offering, over a five-year term, with a fixed rate yield of 11 per cent gross. It is presently ten per cent funded.
Fuller detail is excerpted from the borrower's offering on site below. The whole pitch – vetted according to our credit committee's best efforts, though we cannot warrant the accuracy of the statements – is available to logged in users.
Money&Co. IHT Planning Service
Money&Co.'s Inheritance Tax Service takes advantage of Business Relief. At present, estates with a value of more than £325,000 pay 40 per cent tax. This is reduced to 36 per cent if 10 per cent of the estate is given to charity.
If the family home is passed on before death, then the threshold increases to £450,000. If the threshold is not met following the death of a partner or spouse, then the balance is added to the threshold for the surviving partner or spouse. Thus, the maximum threshold is £900,000 (family home passed on and partner or spouse dies with no assets).
Here's how it works: Money&Co. establishes a lending vehicle on your behalf, and is fully owned and controlled by you. Money&Co. administers the vehicle and ensures that the relevant secretarial and reporting requirements are met. After two years the vehicle becomes exempt from your estate for Inheritance Tax purposes. Shares can be transferred during your lifetime, and the shares will still not be subject to Inheritance Tax as long as the two-year period has been observed.
Risk: Security, Access, Yield
Do consider not just the return, but the security and the ease of access to your investment. We write regularly about these three key factors. Here's one of several earlier articles on security, access and yield.
---
---