Success In Investment Management A Tough Task - Plus Loan Latest

---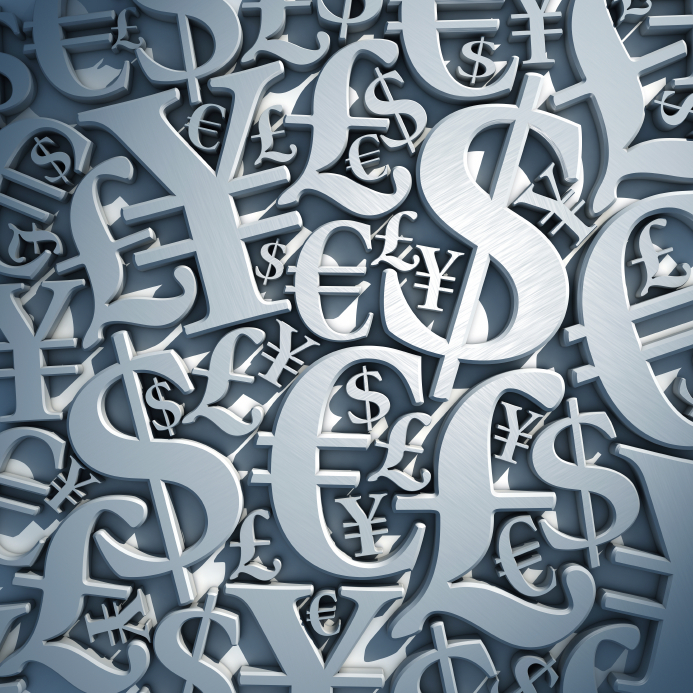 Who should you trust to manage your money? The registered lenders at Money&Co. manage their own assets by choosing to offer capital to carefully vetted small businesses seeking funds for growth. The average return achieved by lenders is over eight per cent, gross of our one per cent fee. The annualised bad debt rate over more than five years is 0.03 per cent.A new study from CFA UK, coming in the wake of the publication of the Financial Conduct Authority's Asset Management Market Study, has found that barriers to entry in the investment management sector are relatively low. But the study,
Start-ups in UK Asset Management: A Study of Barriers to Entry & Success
, also shows that relatively few firms go on to be successful – although more survive.
Our friends at Investment Week take up the story.

Analysis of data logged by the European Securities and Markets Authority (ESMA) from the start of 2014 to the end of 2018 found that over 1000 new start-ups were authorised by the FCA "to conduct investment management in the UK" in this five-year period.However, the study found that barriers to success were high. As at April 2019, 5% of those newly authorised firms were already inactive. Qualitative feedback from interviewees also indicated that "survival" is not equal to "successful".The registers also show that 2017 and 2018 were particularly weak years for start-up activity, with 47 new firms authorised by the FCA in 2018 and 192 in 2017. The average for each of the four years between 2013 and 2016 was 265.Research findings and feedback from participants indicates the acquisition of customers and assets under management is the most significant barrier to success.Based on the findings, CFA UK has made two key recommendations."Competition policy should be updated to focus more on ways to overcome inertia and to help consumers understand the potential costs and value of switching providers," it stated."More could be done to promote the technological innovations that would allow consumers and suppliers to find each other faster and cheaper".

New Loans Latest
Project Rhapsody is now 76 per cent funded. The loan offer has an A risk rating, and provides a fixed-rate return of 8 per cent over five years.
Log in or register for full detail. As ever, we've done due diligence but cannot categorically warrant that the representations are true. Read risk warnings on site. Our current annual bad debt rate is 0.03 per cent over more than five years (see also risk explanations and associated articles below).
The second tranche offered by Yes You Can is a B-rated offering, over a five-year term, with a fixed rate yield of 11 per cent gross. It is presently ten per cent funded.
Fuller detail is excerpted from the borrower's offering on site below.
The whole pitch – vetted according to our credit committee's best efforts, though we cannot warrant the accuracy of the statements - is available to logged in users.

Historical Performance And IFISA Process Guide
Money&Co. lenders have achieved an average return of more than 8 per cent gross (before we deduct our one per cent fee).
That figure is the result of over £18 million of loans facilitated on the site, as we bring individuals looking for a good return on capital together with carefully vetted small companies seeking funds for growth. Bear in mind that lenders' capital is at risk. Read warnings on site before committing capital.
Money&Co. has been lending for over 5 years and has only had one bad debt so far, representing a bad debt rate of 0.03 per cent per annum.
All loans on site are eligible to be held in a Money&Co. Innovative Finance Individual Savings Account (IFISA), up to the annual ISA limit of £20,000. Such loans offer lenders tax-free income.
Our offering is an Innovative Finance ISA (IFISA) that can hold the peer-to-peer (P2P) business loans that Money&Co. facilitates. For the purposes of this article, the terms ISA and IFISA are interchangeable.So here's our guide to the process:
Step 1: Register as a lender. Go to the login page, and go through the process that the law requires us to effect. This means we have to do basic checks on you to comply with money-laundering and other security requirements.
Step 2: Put money into your account. This is best done by electronic transfer. We can also process paper cheques drawn in favour of Denmark Square Limited, the parent company of Money&Co.
Step 3: Buy loans in the loan market. Once you've put cash in your account it will sit there - and it won't earn interest until you've bought a piece of a loan. It's this final step that requires lenders and IFISA investors to be pro-active. Just choose some loans - all loans on the Money&Co. site can be held in an IFISA - and your money will start earning tax-free interest.
The ISA allowance for 2019/20 is unchanged from last tax year at £20,000, allowing a married couple to put £40,000 into a tax-free environment. Over three years, an investment of this scale in two Money&Co. Innovative Finance ISAs would generate £8,400 of income completely free of tax. We're assuming a 7 per cent return, net of charges and free of tax here.Once you have made your initial commitment, you might then consider diversifying - buying a spread of loans. To do this, you can go into the "loans for sale" market. All loans bought in this market also qualify for IFISA tax benefits.

Risk: Security, Access, Yield
Do consider not just the return, but the security and the ease of access to your investment. We write regularly about these three key factors.
Here's one of several earlier articles on security, access and yield.
---
---