The World in 2020, Seen From A Quarter Of A Century Ago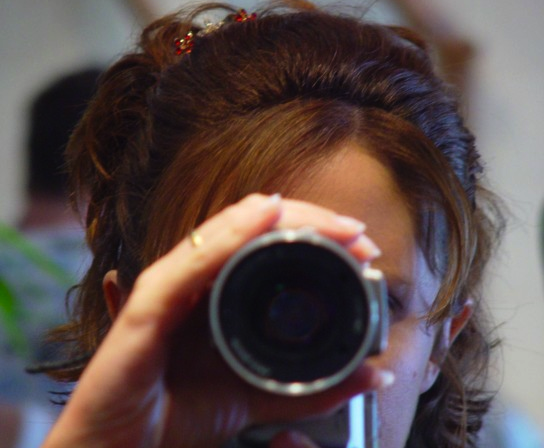 The headline tells the tale. On the cusp of a new decade we look back a quarter of a century and examine expectations back then of where we thought we might be today. Published below, in full, is a short review in the New York Times of a fine book by a leading economic commentator. The review is penned by our director of communications, formerly a senior journalist – who still writes regularly today in the national and trade media.
MAYBE, just maybe, economics is not dead after all. This is probably not the principal conclusion that Hamish McRae wants us to draw from his clearly written and carefully thought-out book, but it is most certainly one of them.
Think, if you will, of the vaunting ambition of the author's objectives. McRae is attempting to guess how the world will be one quarter of a century from now. And to do so he is using economic analysis. This in an era when, with no apparent irony, the Nobel memorial prizes in economic science are given for game theory.
One of the principal criticisms of modern economic study is its manifest inability to predict what is going to happen in the real world. Small wonder that many in the financial world increasingly treat economics with contempt; in fact, as the Nobel awards implicitly acknowledge, as some kind of meaningless game.
But McRae does not dwell in some econometric twilight; he realizes that economic analysis can only take us so far. Thus, through the lightness of his economic touch, the acuity of his observation and his considerable gift as a writer, McRae succeeds in creating a vivid, intelligent, and (usually) convincing picture of the world in 2020.
McRae's method is to describe where the world is now, discuss the forces driving it forward, and then extrapolate where we will be in 2020.
The first part of the book is the best topographical survey of the world's economic landscape that I have read. "2020" is worth reading for this alone. The language is clear, and the author's enthusiasm for and understanding of his subject animate the text. It would make perfect ammunition for the intelligent, financially unsophisticated reader wanting to explode the ubiquitous dinner party financial bore.
The treatment of the dominant economic factors that will shape our future – demography, environment, technology, trade, political risk – is good, but this reader was sometimes left wanting more, sometimes feeling overfed. McRae's controversial views on natural resources are enjoyable (they will not become scarce and therefore good investments, he argues – doubtless to the chagrin of managers of the many commodity investment funds being launched this year). His treatment of demography, on the other hand, seemed long.
And his conclusions? It would almost be unfair to reveal them. Suffice it to say that his view of America's prospects is considerably more optimistic than that of many Americans. America's greatest asset is the creativity of its people and the virtual cultural hegemony established worldwide by American phenomena such as Hollywood and McDonald's.
Japan, on the other hand, is facing a demographic crisis as it moves from one of the youngest to one of the oldest populations in the world in the space of just two generations. Despite the growing hugeness of China as an economic force, Asia will not dominate McRae's world in the way some fear.
In Europe, Germany is going to have to restructure its industry, and Britain is surprisingly well-placed to thrive.
Is McRae right? It would require a commentator with 20/20 vision, alias perfect hindsight, to disagree.
McRae didn't predict Brexit – who would have? – but the book itself is well worth a look. Suffice it to say that whatever difficulties come with Brexit, at Money&Co. we shall continue to bring individuals looking for excellent returns on capital together with carefully vetted small businesses seeking funds for growth.
We wish all our lenders , borrowers and other friends a happy and prosperous 2020.
---
---