The Participative Future Of FinTech – Plus Loan Latest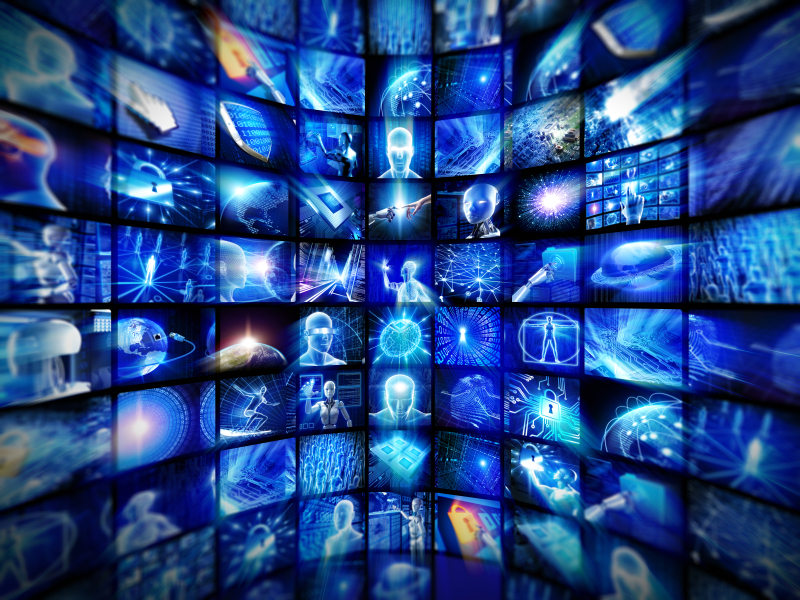 If you buy the product, should you be able to buy a share of the company that makes it?
The Dealer Support platform carries an engaging opinion piece looking at potential trends in alternative finance. In the posited "post-consumer" society, we are all players. One cited example is the telecoms company Giff-Gaff, where consumers own a chunk of the business.
This participative model makes for an interesting take on the future of business. But we believe it will be the norm to buy and walk away – or to lend without owning an business. – for years to come.
We are about to "enter into an age of post-consumerism. In this era, we'll see far closer, more equal relationships between brands and their customers, at great advantage for both sides.
As the decade progresses, post-consumers will want to connect with brands like never before, having not just the option to own a piece of them, but the right to do so. They'll be fiercely loyal to brands, but have far higher expectations of how they should be treated, and how stringent the ethical and environmental responsibility of companies must be.
Much like Monzo and giffgaff already do in true Custodian fashion, post-consumers will want a seat at the table, have a say on major decisions, and even act as campaign and customer service staff in exchange for exclusive rewards. In short, post-consumers will demand a level of ownership of the brands they support.
Crowdfunding has deregulated retail investment, making it easier to become a part-owner of new and innovative businesses than ever before. Moving forward, I expect we'll see more and more businesses of all sizes and life stages adopt a more open and transparent approach like Monzo and giffgaff, while opening up to customers for investment.
Brands will continue to use crowdfunding for specific goals and growth stages, harnessing the publicity and swathes of loyal advocates crowdfunding can attract from an ever-growing pool of engaged investors. However, companies may choose to remain indefinitely open for investment so they can constantly build their core tribe. Meanwhile, an increasing number of fledgling businesses will seek out early-stage Initial Coin Offerings (ICOs) to garner early advocates, particularly as automation slashes the time, admin and cost burdens that come with the vetting process.
Companies that want to allow constant investment currently have the option of listing on a small-cap public exchange like AIM or NEX Exchange, which requires fronting the extra cost of being a public company. Envestry has made open doors investment far easier, however, and will help facilitate this new brand/customer relationship.
There will undoubtedly be a tipping point. When a majority of companies allow customers to invest in them and give them more power, those that keep their doors closed – just as those who shunned the onset of social media – will become completely irrelevant. Post-consumers simply won't trust them, and so they'll go underground, or fail entirely.
Loan Offer Latest
Yes You Can, rated B, for £30,000 with an 11 per cent fixed yield, is currently 22 per cent subscribed. More loan offerings will land on site soon.
Historical Performance And IFISA Process Guide
Money&Co. lenders have achieved an average return of more than 8 per cent gross (before we deduct our one per cent fee). 
That figure is the result of over £19 million of loans facilitated on the site, as we bring individuals looking for a good return on capital together with carefully vetted small companies seeking funds for growth. Bear in mind that lenders' capital is at risk. Read warnings on site before committing capital.
Money&Co. has been lending for over 5 years and has only had one bad debt so far, representing a bad debt rate of 0.03 per cent per annum.
All loans on site are eligible to be held in a Money&Co. Innovative Finance Individual Savings Account (IFISA), up to the annual ISA limit of £20,000. Such loans offer lenders tax-free income. Our offering is an Innovative Finance ISA (IFISA) that can hold the peer-to-peer (P2P) business loans that Money&Co. facilitates. For the purposes of this article, the terms ISA and IFISA are interchangeable.
So here's our guide to the process:
Step 1: Register as a lender. Go to the login page, and go through the process that the law requires us to effect. This means we have to do basic checks on you to comply with money-laundering and other security requirements.
Step 2: Put money into your account. This is best done by electronic transfer. We can also process paper cheques drawn in favour of Denmark Square Limited, the parent company of Money&Co.
Step 3: Buy loans in the loan market. Once you've put cash in your account it will sit there – and it won't earn interest until you've bought a piece of a loan. It's this final step that requires lenders and IFISA investors to be pro-active. Just choose some loans – all loans on the Money&Co. site can be held in an IFISA – and your money will start earning tax-free interest.
The ISA allowance for 2019/20 is unchanged from last tax year at £20,000, allowing a married couple to put £40,000 into a tax-free environment. Over three years, an investment of this scale in two Money&Co. Innovative Finance ISAs would generate £8,400 of income completely free of tax. We're assuming a 7 per cent return, net of charges and free of tax here.
Once you have made your initial commitment, you might then consider diversifying – buying a spread of loans. To do this, you can go into the "loans for sale" market. All loans bought in this market also qualify for IFISA tax benefits.
Risk: Security, Access, Yield
Do consider not just the return, but the security and the ease of access to your investment. We write regularly about these three key factors. Here's one of several earlier articles on security, access and yield.
---
---