Investors Do Like To Be Beside The Bside… A+ Loan Offer Plays Well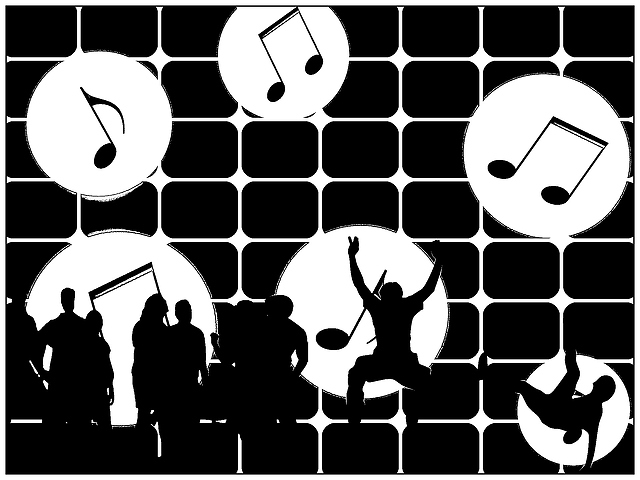 For understandable reasons, there are very few new products on the market right now. However, we're pleased to report that the new loan offering from music publishing company Bsides Music is already 47 per cent subscribed.
In a stay-at-home world where streaming music is more popular than ever, owning music rights has great attractions. Our latest offering operates in this industry, with more details below. The loan has been rated an A+ security. That's a rare distinction from Money&Co.'s credit committee.
We've opted for a slower rate of growth than many in the platform lending sector (facilitating some £20 million in the last five years) – but our track record on security is consequently exceptional, with an annualised bad debt rate of joust 0.03 per cent, far below the industry average.
Again, we want to emphasise that the massive priority for all of us today is to stay safe and take care of others in so doing – but if you do have time to think of managing your money, please take look at the details below. And, of course, be aware that all platform lending carries risk, however carefully it's managed So be sure to read the risk warnings elsewhere on site and at the foot of this article.
Bsides Music is a music publishing company which funds film scores but also owns other music rights.  It is growing through acquiring music catalogues and we are looking to help fund its latest acquisition.
The company has the opportunity to acquire a well-diversified catalogue of music rights from a songwriter who specialises in Christian music.  The cost of the acquisition is £538,000 (including deal costs) and the company is contributing cash of £138,000 with a loan from Money&Co. of £400,000 making up the balance.  The company is providing additional rights as security such that the loan to value against total security provided will be 62%. 
Given the strength of the security, we have given the loan a rating of A+.  Normally this would mean an annual gross rate of interest of 7% but given the current turmoil caused by the COVID-19 pandemic, the company has agreed to pay 8%.  The loan will have a term of 5 years and will be fully amortising with payments being made quarterly.  This means that you will receive some of your capital back each quarter and interest for that quarter.
Bsides Music is eligible for inclusion in an Innovative Finance ISA.  If you hold this loan in an ISA, you will receive 7% per annum (after deducting our annual fee of 1%) completely tax-free.  If you do not yet have an Innovative Finance ISA, you can sign up on the website.  The process takes about five minutes and you will need your National Insurance number.  The ISA allowance for 2019/20 is £20,000 and you must use it by midnight on 5 April or you will lose it.
Because this is an acquisition and it is due to complete very soon, the auction will close at 5pm on Tuesday 31 March.
Historical Performance And IFISA Process Guide
Money&Co. lenders have achieved an average return of more than 8 per cent gross (before we deduct our one per cent fee). 
That figure is the result of over £20 million of loans facilitated on the site, as we bring individuals looking for a good return on capital together with carefully vetted small companies seeking funds for growth. Bear in mind that lenders' capital is at risk. Read warnings on site before committing capital.
Money&Co. has been lending for over 5 years and has only had one bad debt so far, representing a bad debt rate of 0.03 per cent per annum.
All loans on site are eligible to be held in a Money&Co. Innovative Finance Individual Savings Account (IFISA), up to the annual ISA limit of £20,000. Such loans offer lenders tax-free income. Our offering is an Innovative Finance ISA (IFISA) that can hold the peer-to-peer (P2P) business loans that Money&Co. facilitates. For the purposes of this article, the terms ISA and IFISA are interchangeable.
So here's our guide to the process:
Step 1: Register as a lender. Go to the login page, and go through the process that the law requires us to effect. This means we have to do basic checks on you to comply with money-laundering and other security requirements.
Step 2: Put money into your account. This is best done by electronic transfer. We can also process paper cheques drawn in favour of Denmark Square Limited, the parent company of Money&Co.
Step 3: Buy loans in the loan market. Once you've put cash in your account it will sit there – and it won't earn interest until you've bought a piece of a loan. It's this final step that requires lenders and IFISA investors to be pro-active. Just choose some loans – all loans on the Money&Co. site can be held in an IFISA – and your money will start earning tax-free interest.
The ISA allowance for 2019/20 is unchanged from last tax year at £20,000, allowing a married couple to put £40,000 into a tax-free environment. Over three years, an investment of this scale in two Money&Co. Innovative Finance ISAs would generate £8,400 of income completely free of tax. We're assuming a 7 per cent return, net of charges and free of tax here.
Once you have made your initial commitment, you might then consider diversifying – buying a spread of loans. To do this, you can go into the "loans for sale" market. All loans bought in this market also qualify for IFISA tax benefits.
Risk: Security, Access, Yield
Do consider not just the return, but the security and the ease of access to your investment. We write regularly about these three key factors. Here's one of several earlier articles on security, access and yield.
---
---