Investing In The Time Of Covid – An Academic View Of Direct Lending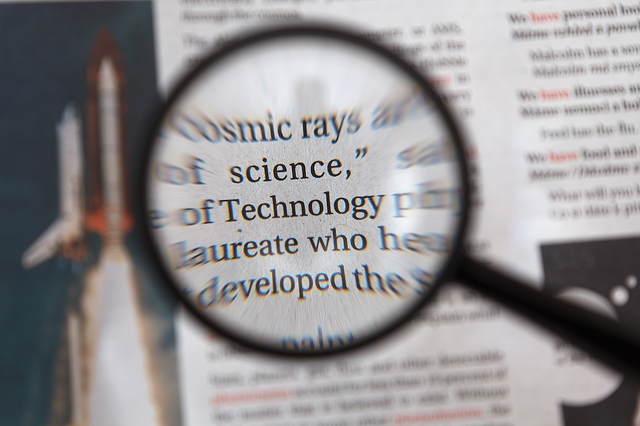 Investing in the Time of Covid is generating a lot of commentary. One of the more thoughtful voices amid the clamour can be found at Enterprise Research, which runs a guest blog by an academic from the University of Birmingham. We carry an extended excerpt below.
Facilitated by increased access to the Internet and other technological innovations, P2P business lending has registered explosive growth: from nil in 2009 to a substantial £2.37bn in 2018 according to the British Business Bank's estimates. Let's put this into perspective: it represents more than 4% of gross bank lending flows[i]. Other estimates show that P2P business lending was equivalent to 9.5% of total new loans issued to SMEs by UK banks in 2017 and even up to 29% (upper-bound estimate) if the size of business is taken into account[ii].
Online platforms appeal especially to micro and small businesses: the typical loan is £50k and contracted for 5 years. This is exactly the type of businesses targeted by a new "Bounce Back Loans" scheme announced by the UK Chancellor, Rishi Sunak, on April 27th. The evidence suggests that small businesses turn to online platforms not only as a bridge solution, to finance working capital or asset purchase, but more and more as a means to finance business growth[iii].
Until the beginning of the pandemic, platforms performed quite well. The research finds that pre-screening by platforms was efficient, as risk grades were a good predictor of default on loans[iv]. Higher return on investment attracted individual lenders/investors who were driven mainly by pecuniary motivations. Small businesses feeling that traditional banks were disinterested in them turned to P2P platforms attracted by the speed and ease of the loan application process.
The Covid-19 pandemic brought an unexpected change
It's not surprising that P2P platforms face serious liquidity problems. They need, on one hand, to reassure and placate investors who (may have) started to withdraw their money (some platforms have already paused money withdrawal from the accounts or informed customers of increasing delays). The quality of the P2P loan portfolios, even if they were solid before the pandemic crisis, is now a concern. It is investors who bear the loan risk, but platforms still need new loans to occur regularly to collect fees to cover their costs. In other words, P2P lending platforms could be facing the worst of the "bank run" scenario: when a sufficient number of investors decides to withdraw money due to their own difficulties or when they lose capital due to firms' inability to reimburse loans, there will be little investment both to keep the platforms going, and even more importantly to channel resources to SMEs.
Historical Performance And IFISA Process Guide
Money&Co. lenders have achieved an average return of more than 8 per cent gross (before we deduct our one per cent fee). 
That figure is the result of over £23 million of loans facilitated on the site, as we bring individuals looking for a good return on capital together with carefully vetted small companies seeking funds for growth. Bear in mind that lenders' capital is at risk. Read warnings on site before committing capital.
Money&Co. has been lending for over 5 years and has facilitated over £23 million – with only two bad debts so far, representing a bad debt rate of 0.03 per cent per annum.
All loans on site are eligible to be held in a Money&Co. Innovative Finance Individual Savings Account (IFISA), up to the annual ISA limit of £20,000. Such loans offer lenders tax-free income. Our offering is an Innovative Finance ISA (IFISA) that can hold the peer-to-peer (P2P) business loans that Money&Co. facilitates. For the purposes of this article, the terms ISA and IFISA are interchangeable.
So here's our guide to the process:
Step 1: Register as a lender. Go to the login page, and go through the process that the law requires us to effect. This means we have to do basic checks on you to comply with money-laundering and other security requirements.
Step 2: Put money into your account. This is best done by electronic transfer. We can also process paper cheques drawn in favour of Denmark Square Limited, the parent company of Money&Co.
Step 3: Buy loans in the loan market. Once you've put cash in your account it will sit there – and it won't earn interest until you've bought a piece of a loan. It's this final step that requires lenders and IFISA investors to be pro-active. Just choose some loans – all loans on the Money&Co. site can be held in an IFISA – and your money will start earning tax-free interest.
The ISA allowance for 2019/20 is unchanged from last tax year at £20,000, allowing a married couple to put £40,000 into a tax-free environment. Over three years, an investment of this scale in two Money&Co. Innovative Finance ISAs would generate £8,400 of income completely free of tax. We're assuming a 7 per cent return, net of charges and free of tax here.
Once you have made your initial commitment, you might then consider diversifying – buying a spread of loans. To do this, you can go into the "loans for sale" market. All loans bought in this market also qualify for IFISA tax benefits.
Risk: Security, Access, Yield
Do consider not just the return, but the security and the ease of access to your investment. We write regularly about these three key factors. Here's one of several earlier articles on security, access and yield.
---
---