£1m Loan Draws Model Plaudits

---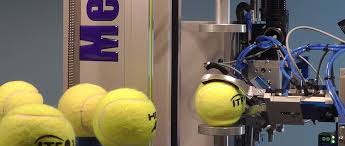 Our landmark £1 million loan to engineering firm, Mecmesin - the force and torque-specialist engineering firm - has attracted significant coverage among national and trade media organisations.
David Stevenson, a columnist for the FT, Investment Week and Money Week, writes in AltFinance News that "Money & Co. appears to be targeting businesses seeking larger loans than would typically be found on the Funding Circle platform. The £1 million lent to manufacturing business Mecmesin is thought to be the largest peer-to-peer loan ever made – excluding those made within the property lending sector, where Wellesley & Co. hold the record at £8.3 million."
"It is a credit to the model that Money&Co. has already seized so coveted a record within the peer-to-business space. Of the 5 businesses currently listed on the platform, none is seeking less than £100,000 in funding. Money&Co. appears to be honing in early on larger scale loans."

Elsewhere, the UK government's Funding for Lending scheme (FLS) reported mediocre figures for the first quarter of 2014, with lending to small and medium-sized business (SMEs) dropping by £723 million over this period. The overall total loaned to businesses was £2.7 billion, according to Bank of England figures.
The Guardian's print edition reports Money&Co. chief executive, Nicola Horlick: "The FLS data show that many SMEs are still struggling to access finance. The economy is picking up, but the benefits are not trickling down to companies that form the foundation of our economy."
---
---