Money&Co. In With Oxfordshire Crowd

---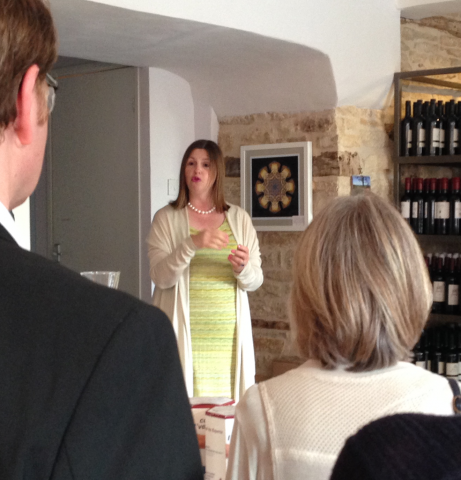 Engaging with a friendly crowd at the Wine Bear
West Oxfordshire business folk gathered at the Wine Bear in Chipping Norton to hear Money&Co. CEO Nicola Horlick speak on funding for small business, the way banks have failed to cater for savers' needs - and the potential solutions offered by crowdfunding.
Savers, investors and owners of small businesses (including the owner of the venue, the thriving Wine Bear), then took part in a question-and-answer session with Nicola. A wide-cross-section of UK industry was represented – from lifestyle and gift shops to light manufacturing operations to social housing trusts.
Nicola also spoke about the low levels of awareness among small-business owners of crowdfunding. Our estimate is that just 3-4 per cent of the general public understand what crowdfunding is. This figure was suggested by one of the participants at a recent round-table dinner for Cambridge-based academics.

A recent news article in Cambridge News, which profiled Nicola following that dinner, seems to confirm this. Moreover, the paper reports that business owners are both ignorant of the alternatives – and (quite rightly) angry at the banks.
To begin your simple, quick, efficient, borrowing journey with Money&Co. click here.
---
---