Business Finance System Is "Broken" Says BCC

---
BCC criticises a system that's not getting money to business
The British Chambers of Commerce (BCC), a business lobby group, this week said the recovery was "moving forward" but warned that "repairing our broken business finance system" was "a top priority", according to a report from the BBC.
"These results reinforce the case against the Bank of England making hasty decisions on raising interest rates in the very short term," said John Longworth, director general of the BCC.
"By driving up the cost of credit for fast-growing firms, many of whom do not sit on the same healthy cash piles as their more established count.
One of the major factors driving recovery and growth is the level of interest rates. The survey indicates an early rate rise "may mean more limited growth ambitions" among companies. The BCC second-quarter survey of 7,000 businesses showed that the growth rate had slowed in some industries between April and June.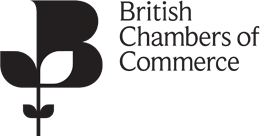 "Last month, the governor of the Bank of England Mark Carney warned that an interest rate rise is going to happen sooner rather than later," reports crowdfunding intelligence platform, Another Crowd. "This news hit the large UK homebuilders and has led to an increase in two-year fixed-rate mortgage rates this month. And outgoing deputy governor, Sir Charlie Bean, spoke with the clarity and the fearlessness of a valetudinarian, when he said it would be 'reasonable' to expect borrowing costs to return to pre-recession levels in the long term – between five and 10 years."
Just how higher rates will affect crowdfunding remains to be seen. The crowdfunding industry is relatively new, and its relationship to the banking industry is being re-configured on a daily basis.
We believe, first, that the crowd is here to stay. The Financial Conduct Authority (FCA) is working out the best way to regulate crowdfunding, but is clearly planning for the long term.
And secondly, the correlation between crowdfunding rates and bank rates will only begin to be determined once rates have risen. Crowdfunding is all about bringing lenders and borrowers together – the level of returns on deposit accounts, and the cost of bank loans (if they ever get round to making them) will affect the cost of crowdfunding, but how directly and how immediately only time will tell.
---
---