EU Regulatory Constraints Hamper SMEs And Banks

---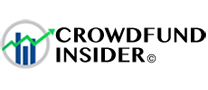 Crowdfundinsider, a leading crowdfund intelligence platform, interviewed Money&Co. CEO Nicola Horlick recently. The result was a wide-ranging feature about Nicola's business interests in the crowdfunding sector.
Here Nicola speaks about Money&Co. Her views on the impact of EU regulation on business funding for small and medium-sized companies are particularly trenchant: "Crowdfunding is the future in my view. Money&Co. is a person-to-business lending platform. The lack of finance available to SMEs from the banks has been well documented. This situation is unlikely to change for many years due to the regulatory constraints being placed on banks domestically and by the European Union (EU).

"We see peer-to-peer (P2P) as a phrase applicable to genuine peer crowdfunding – individuals seeking support for a charitable purpose, etc. Money&Co. is all about bringing individuals together with businesses. As such, it it is person-to-business (P2B) crowdfunding.
This means that good companies do not have access to debt through traditional means and P2B lending is the only answer for many. In the US last year, $5 billion of P2B loans were financed through internet based platforms."
To read the full article, click here.
To lend with Money&Co., click here.
---
---