Money&Co. Pledges Support For SMEs, Exciting Prospects For Lenders

---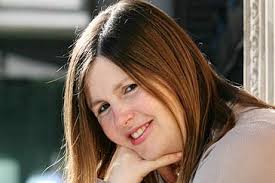 Nicola and Money&Co. team will take to the road
In her new blog, Money&Co. CEO Nicola Horlick praises the virtue of lending to small and medium-sized enterprises (SMEs) – and is sharply critical of traditional sources of credit that have starved SMEs to the point where, she claims, many SMEs "have given up on the idea of borrowing money."
Like all persuasive arguments, her criticism of traditional financial systems – banks, intermediaries, etc - is rooted in fact. A recent report in FT Adviser indicates that advisers need to acknowledge more the alternative lending space and encourage small to medium-sized business to look for alternative lending products and services which are more suited to their individual needs, Tony Pegg has said. The chief executive of United Kapital, which provides finance to UK SMEs, said that small business owners have had a tough time since the financial crash and, despite the government putting banks under pressure to provide more capital to SMEs, the "root of the situation had not been addressed."

In a recent commentary piece for City AM, Andrea Leadsom MP describes how the government is helping SMEs access the finance they need. In addition to the first ever Small Business Bill passed last week, she particularly highlights how the government is backing the alternative finance sector: "We've directly supported the growth of non-bank finance providers, investing £1.2bn in new and niche providers. The government's action will help bring a whole wave of new lenders much closer to the small businesses they serve." Although she argues that the government has undertaken a whole host of steps to boost traditional bank lending, such as the Funding for Lending Scheme and the British Business Bank, she argues that there is "still a lot more to do to improve SME access to finance".
At Money& Co., we will be doing our bit, as the latest blog clearly demonstrates: "Over the remainder of 2014, I will be visiting all the major cities in the UK and will be talking to companies about why they should come to Money&Co.," says Nicola. "For our lenders, we expect to have some very exciting prospects, so watch this space and look at each new auction as it goes live."
---
---