Crowdfunding Success - Rewards And Risks

---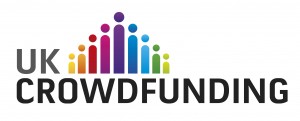 UKCFA chair offers wisdom in 140 characters or less
The news is undoubtedly good for our latest loan auction offering. At the time of writing, our manufacturing borrower has raised over 70 per cent of its £540,000 target, with nearly £100,000 raised in the last working day.
But let's take a step back. One of our new lenders seems to have come to us via our fast-expanding Twitter and Face Book followings. So perhaps now is a good moment to reflect on what the UK's leading regulator, the Financial Conduct Authority (FCA) recently said about risk warnings and social media in the crowdfunding environment.
Last month the FCA said: "We are in contact with firms operating crowdfunding platforms to make sure they understand their responsibility to give potential investors information that is clear, fair and doesn't mislead."
The FCA was primarily concerned about equity crowdfunding, where individuals take a shareholding in a company and their investment is actively at risk. This is a very different proposition from the Money&Co. offering, which is a loan-based model. Money is loaned to established companies that must have three years' accounts and be in profit. Moreover, a debenture - a legal charge - is taken out to protect lenders' interests. Money&Co. is regulated by the FCA.
As Jeff Lynn, co-founder of a leading equity crowdfunding platform, seedrs.com said to trade media outlet, Money Marketing: "It doesn't make sense for every tweet to have a full risk warning."

Money&Co. is also a member of the leading industry body, the UK Crowdfunding Association (UKCFA). Julia Groves, the chair of the UKCFA, has penned twelve pithy and useful tweets about tweeting in crowdfunding – a recommended read.
As Barry James, founder of the crowdfunding intelligence platform, The Crowdfunding Centre, said: "Social media is the life-blood of crowdfunding. It ceases to be viable without it ... There are full risk warnings once you click through [to a site], way before anyone can consider parting with any cash."
We are extremely excited at the progress made by our borrowing companies, all of which have been rigorously vetted by our credit-analysis team. Nevertheless, in the spirit of good governance, perhaps now is the time to look again at the risks of lending. See a short video about lending here, a fuller text explanation of risk is available here. Please do not hesitate to contact us if anything in the video or the text is unclear.
Once you're clear about the potential risks and rewards, then, as our social media platforms say #BeTheCrowd!
---
---