Crowdfunding's Confession Night And Scottish SME Prospects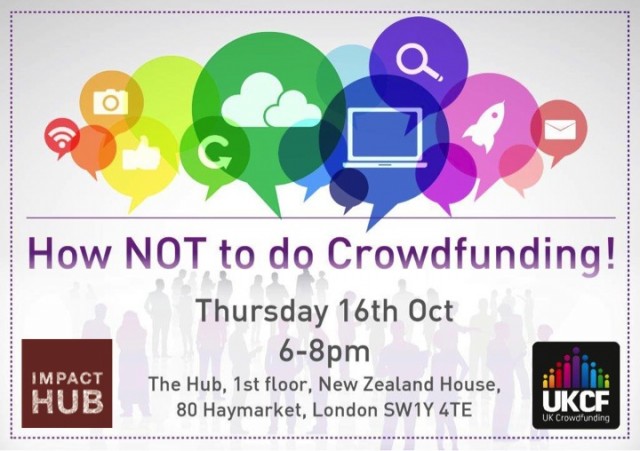 Confessions in October – sounds like fun!
No-one's perfect. While we're very excited by the way things are roaring along at Money&Co., there are one or two matters we might have dealt with differently, given the benefit of 20-20 hindsight. That's what happens with start-ups, where the one thing you can predict with total certainty is that something totally unpredicatble will occur.
So we welcome an initiative from the UK Crowdfunding Association (UKCFA), which is hosting a confessional evening on Thursday 16 October, with the theme of… How Not To Do Crowdfunding!
UKCFA, chaired by livewire Julia Groves of The Trillion Fund, puts it this way: "We are a young industry, but fast moving, and with more than 9 million members across all the different crowdfunding platforms in the UK, and more than 600,000 projects and businesses already successfully funded, between us we have already learnt a lot about what works and what doesn't work so well in the world of crowdfunding.
"So rather than have a conference where people show off about what they got right, we are only inviting people happy to share what they got wrong in their experience so far."
To sign up for the event, and for the UKCFA email list, click here. Money&Co. will certainly be there!

Money&Co. is politically neutral, and affiliated to no political party. That said, we are pro-business, and passionate champions of the small and medium-sized enterprises that are the life-blood of the UK economy.
So when International Business Times journalist Lianna Brindley asked Money&Co. CEO, Nicola Horlick, about the possibility of Scottish independence, she offered a business analysis: "Horlick explained that the huge amount of uncertainty surrounding the factual implications of an independent Scotland would at least, for her, stop her doing business with Scottish firms."
The referendum, in case you missed it, is a week today… 
*And please do support us in the Alternative Finance People's Choice Awards! Click here to vote.
---
---