FSB Issues Policy Rallying Cry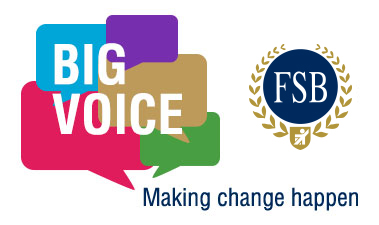 FSB has just issued a useful and vocal manifesto 
Small business is finding its voice – and about time, too. Small and medium-sized enterprises account for 47 per cent of the employed workforce, as Money&Co. CEO, Nicola Horlick, explains. As you know, putting people together with businesses to facilitate funding and growth is at the heart of  what we do.
So we welcome the fact that the Federation of Small Business (FSB) has just published its manifesto for the small business sector – and we are not alone. According to influential commentator David Prosser in The Independent, the FSB "deserves a fair hearing if this government and its successors are serious about putting entrepreneurialism at the centre of economic recovery and growth.
"The FSB's manifesto contains all sorts of useful suggestions, from calls for better broadband to a crackdown on late payments, but one recommendation in particular will strike a chord with small businesses frustrated by the repeated failure of governments past and present to take their concerns seriously. Why, the FSB asks, does the UK not have an equivalent of the US Small Business Administration, an agency that sits within government, with a cabinet seat, in order to bring small business policymaking under a single roof?
"Governments all too often fail small businesses, even where they have the best of intentions. Given the way we set policy in the UK, with initiatives aimed at a single constituency as likely to come from any one of several government departments, it's no wonder that the overall environment lacks coherency or consistency."

If the government changes colour – specifically from coalition blue and green to Labour red – a number of business interest groups, including the FSB, have expressed their concern over the potential direction of policy.
Raising the minimum wage to £8 per hour was the chief concern of several  bodies, as City AM reports: "The Federation of Small Business, Confederation of British Industry (CBI) and the British Chambers of Commerce yesterday all urged Labour not to use the minimum wage to score political points, or risk leaving companies uncertain about the future staffing costs they face.
"Labour leader Ed Miliband yesterday said his party would increase the minimum wage to £8 per hour in the next parliament if he is elected Prime Minister.
"However, deputy director general of the CBI Katja Hall said: 'Raising wages in this way would put serious strain on businesses, particularly hard-pressed smaller firms with tight margins, which would end up employing fewer people.'
"Echoing the CBI, John Allan, national chairman of the FSB added: 'Our concern is that setting rates according to political need means that the impact of rises on employment, inflation and growth will not be fully explored.'"
*** The People's Choice awards from the Alternative Finance media outlet are being presented today. Please support crowdfunding, a major conduit of funds to small business, and Money&Co., by voting here.
---
---