Nicola Horlick On Interest Rates And Savers' Best Prospects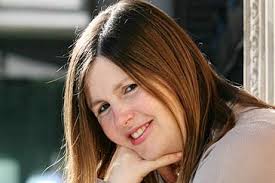 Nicola Horlick on bank depositors' plight 
Money&Co. CEO, Nicola Horlick, examines the interest rate environment ahead of the forthcoming Bank of England Monetary Policy Committee announcement.
In her latest blog, she notes the plight of deposit account investors: "The fact that interest rates are less likely to rise than previously thought has been reflected in the savings rates of the major banks.  RBS has cut its e-savings rate from 1 per cent to 0.75 per cent for balances over £25,000 and from 1 per cent to 0.5 per cent for balances below £25,000.  Barclays have made a similar move and it is estimated that about 1.6 million of their customers will be £200 worse off as a result.  If you leave £25,000 on deposit earning 0.5 per cent over a year, you will receive £125 of interest."
She goes on to argue that UK interest rates will rise sooner or later, but in the loght of their previous treatment of savers, she wonders just when the benefit of higher rates will percolate through to the retail savings market. The banks' behaviour, she says, is like that of oil companies, who are notoriously reluctant to pass on gavourable wholesale market price moves to the motorist.
The days of a petrol-pump-style price war (but in reverse, as prices edge upwards) seem to be some way off.
---
---