Entrepreneur Crowdfunding Survey "Staggering" – Nicola Horlick

Our mission is to get the word on crowdfunding out there – and we have a plan that's pure gold
Nicola Horlick, CEO of Money&co., finds the results of a recent financial-awareness survey by law firm Irwin Mitchell "staggering".
The survey, conducted with a research group of 75 entrepreneurs, revealed what Nicola deemed a startlingly high level of awareness of crowdfunding. She writes: "As I have mentioned before, I was recently talking to a Cambridge academic, who is acknowledged as being one of the leading experts in the area of crowdfunding globally and he told me that only 3 per cent of people in the UK have heard of and fully understand the concept of crowdfunding.  We clearly have a huge job to do in terms of educating the general public about the merits of crowdfunding and the prize for doing so is worth having.
Look For #10GrandHunt
"The attendees were also asked why crowdfunding was gaining momentum in the UK and 63 per cent said that they believed that the growth was due to the difficulty that companies were having in accessing finance from traditional sources (i.e. the banks).  29 per cent said that flexibility was a major factor that would lead them to source finance from an alternative provider.  It is clearly true that the lack of credit available to many companies from the banks is driving them to lending platforms.  It also true that once they get there, they are impressed by the flexibility offered and it is frequently the case that companies that are lucky enough to have a choice between borrowing from a bank or a platform are choosing the platform because of the greater flexibility offered."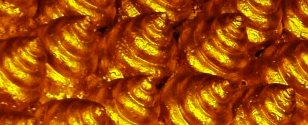 *** We have a gold-plated plan to raise awareness of crowdfunding, and will reveal more detail next week. Meanwhile, if you missed yesterday's news story, take a look at it here. The hashtag #10GrandHunt is one to to follow – here, on Twitter and on Facebook.
---
---