What Is This Woman's Secret?

---

There's an exciting announcement coming up... watch this space
The secret is clearly not the identity of the Money&Co. CEO. The name "Nicola Horlick" is something of a give-away. But the texture of the picture has a lot to do with what's coming up. As we reported earlier, there's gold in them there pixels. Keep abreast of developments here and on Twitter and Face Book. The hashtag #10GrandHunt promises to be helpful.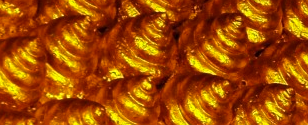 Meanwhile, the Financial Times (subscription required) reports that the peer-to-peer (P2P) loan sector is fast becoming the darling of the US markets. US P2P crwodfund lenders Lending Club and OnDeck Capital are planning initial public offerings on the stock market and are expected to yield high valuations from investors; Lending Club could be valued at $5 billion when it floats next month. The FT notes that Wall Street's interest in the sector goes beyond stock market listings. Whilst P2P may have started out as a way for the saver in the street to connect online with borrowers, earning higher returns by cutting out financial middlemen, hedge funds now see it as an attractive vehicle for investing directly in the debt markets.

The CBI reports that the UK's financial service sector is growing at its fastest rate since 2007, according to a recent survey from the CBI business lobby group. In the three months to September, 60 per cent of firms reported greater profits. The survey, which heard from 109 companies, found that financial services firms also added staff during the period. It suggests these businesses have recovered from the crisis years of 2007-09, when many were forced to cut costs and jobs.
*** The current A-rated loan offering from Mar-Key Group has an indicative yeild of over 8 per cent. For more detail, click here.
---
---