Good Cash Flow? Then Borrowing Is Fine – Nicola Horlick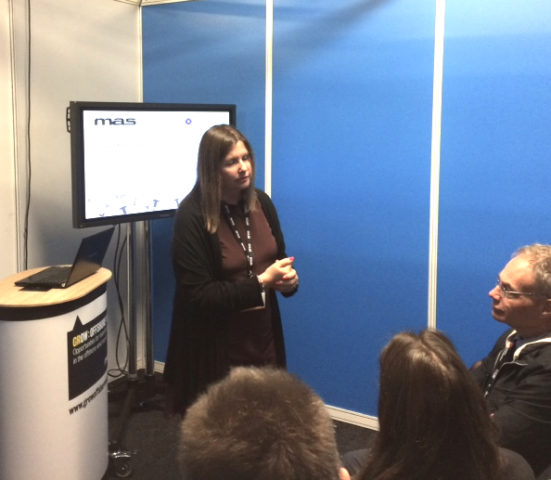 Nicola Horlick at yesterday's MAS conference in Kent
Nicola Horlick and senior members of the Money&Co. team went down to the Manufacturing Expo 2014 in Kent as guests of the government-backed Manufacturing Advisory Service.
Nicola spoke to a select audience, and has posted a blog about her experiences and her views on the underrated and often ignored UK manufacturing sector.
"I spoke to a number of companies about our approach to funding loans.  There are still many that are frightened to borrow money post the credit crunch," she writes.
"I explained that there is nothing wrong with borrowing money as long as the company's cash flow is strong enough.  I get the sense that, despite the recovery, many companies remain cautious about the economic prospects. 
"However, there are good quality companies in the manufacturing sector and beyond who do want to borrow money for expansion."
Nicola goes on to add that these loans represent an excellent opportunity for lenders to get a much better return on capital than that available from bank deposits.
For detail on our latest offering – an A-rated company with a gross indicative yield of over 8 per cent – click here now. Here, you will find a general explanation of the risks of lending and how lending works.
---
---