Bank Small-Company Lending Falls Again – But Crowdfunders Come To Rescue

Corporate credit availability by firm size. Source: Bank of England
The UK's economic recovery is causing a considerable amount of head scratching amongst commentators, economic observers and pundits generally. The growth figures are fair to reasonable, and a recovery is underway – all are agreed on that.
"We're witnessing a kind of economic slingshot effect and many small and medium-sized businesses are seeking investment or loans to fund rapid growth," writes Nick Leitch of Seneca Partners, a boutique firm that provides credit to businesses with more than £3 million turnover. Mr Leitch is opining as a guest blogger in Management Today.
But how is this happening? Why? Who or what is fueling growth?
First, the facts regarding the economic lifeblood that is credit. This week's Bank of England credit conditions report makes it clear that bank lending to small companies is down: "Credit availability for smaller businesses fell slightly in 2014 Q3, while availability for medium-sized companies was unchanged(1) (Chart 6). The proportion of loan applications being approved fell for small businesses but increased slightly for medium-sized companies. For large corporates, credit availability and the proportion of loan applications being approved were unchanged in Q3."
Mr Leitch says: "[Businesses are] being accommodated – if not by the mainstream banks, then through a new wave of alternative funders, crowdfunding platforms, private equity houses and high net worth investors. Accessing funds – whether via equity, debt or a combination of the two – is proving a lot easier now than it was during the mid-noughties. There are, simply put, a lot more finance options available to business owners.' A former mainstream banker, Mr Leitch also argues that the banks aren't as bad as some commentators make out.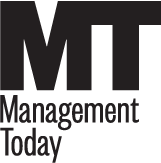 Money&Co.'s CEO Nicola Horlick takes a different tack in her most recent blog. She believes that the alternative finance sector in general, and crowdfnding in particular, needs to get its message across to the small companies in need of credit: "I get the sense that, despite the recovery, many companies remain cautious about the economic prospects. However, there are good quality companies in the manufacturing sector and beyond who do want to borrow money for expansion." 
The debate will continue.
*** Our latest offering, an A-rated company in the leisure infrastructure sector, makes and rents temporary structures for events such as Goodwood and Ascot. The current indicative gross yield is more than eight per cent. Find out more here.
---
---