Money&Co. Thinks Global With CNN – And Acts Local At St Albans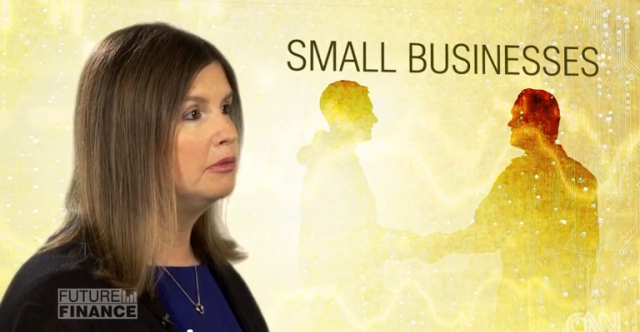 Nicola's worldwide general views  get a local airing at St Albans tomorrow
It's an old adage – teetering on the verge of cliche, in fact – but it's true. Today, we're acting locally and thinking globally.
Money&Co. CEO Nicola Horlick is off to St Albans this week, to talk at about the exiting new developments in the world of crowdfunding. Both borrowing companies and savers looking for a better return find themselves substantially better off than they would be with banks, she argues.

The breakfast is part of the Money&Co. autumn road show, and is hosted by the local Chambers of Commerce. The event is already heavily subscribed. It may be too late to bag a place, but the invitation is available here.

Nicola will be addressing the specific issues pertaining to local businesses and lenders and savers looking for a better return on capital. However, she was recently asked to ventilate her arguments for the benefit of CNN's global audience. Catch up with her Future Finance piece here.
*** Our latest offering is an A-rated loan with an indicative yield of more than 8 per cent.  Get detail of how to get this return on your capital here.
---
---