Make No Mistake: High Levels Of Interest Are Essential

---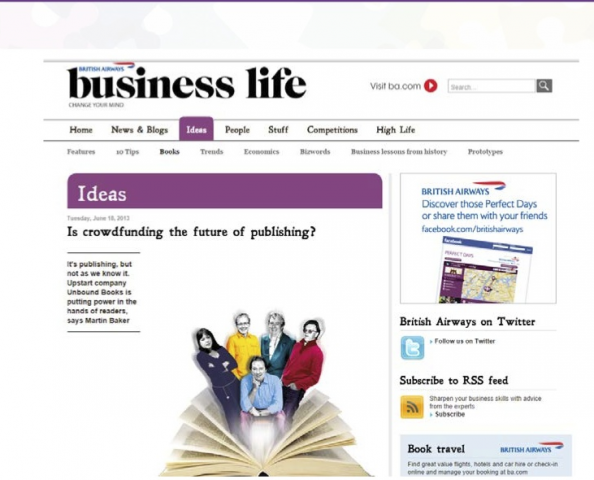 Effective crowdfunding is about message depth - speaking directly to a specific interest group
The UK Crowdfunding Association's recent evening on how NOT to do crowdfunding was illuminating. Alternately light-hearted and deadly serious, more than a dozen short presentations (the longest was eight minutes, most were just five minutes) whizzed by in well under two hours.
The Royal Society of Arts, retailers Shopwave and Earthmill, and equity crowdfunders Seedrs, Syndicate Room and Buzzbnk were among those offering a take on the kinds of mistakes they themselves had made – and how to avoid them.

Martin Baker, head of communications at Money&Co., attended, along with Stephen Maher of our digital strategy advisers, MBA. Martin made a short, pointed presentation on his own adventures in crowdfunding – before he joined the Money&Co. team.
Martin has published a number of books, including two novels. He migrated from mainstream publisher Macmillan to 2013 Independent Publisher of the Year, Unbound, for his last book. Unbound uses a crowdfunding publishing model.
"It's about making the right noise, not about making noise for its own sake," he says. "The Unbound crowdfunding model is the future of publishing. It helps readers engage with authors – just like Money&Co. helps lenders connect with the businesses they lend to."
Martin demonstrated a couple of high-profile pieces he'd written to publicise his latest novel, Version Thirteen. One was in The Independent, about the appointment of football manager David Moyes to the Manchester United position (Martin Is Moyes' authorised biographer). A second article was in British Airways' Business Life magazine. Both were widely read (The Independent website gets some 29 million users per month), but the results were disappointing.
"I don't think we funded a single copy of Version Thirteen, despite all the page hits and the high-quality magazine distribution," says Martin. "Football supporters didn't want to know about a Moscow-based military-industrial thriller. Nor did the business readers care about it. The Business Life piece spoke to the virtues of the publishing model, not the thing published."
On the other hand, a talk to a group of Cambridge University literature students yielded good results, as did a video explaining the storyline of the book: "It's about depth, not breadth – appealing to the interests of the people you're communicating with."
That said, we hope that the interests of visitors to this site are interested in discovering new ways to raise capital, and how to invest money in good, credit-rated businesses offering excellent returns on their loans.
*** See more of our latest offering – an A-rated company. The loan currently offers an indicative yield of over eight per cent.
---
---