Clarity From FCA Needed For "Modern, Friendly, Fast" P2P Lending

---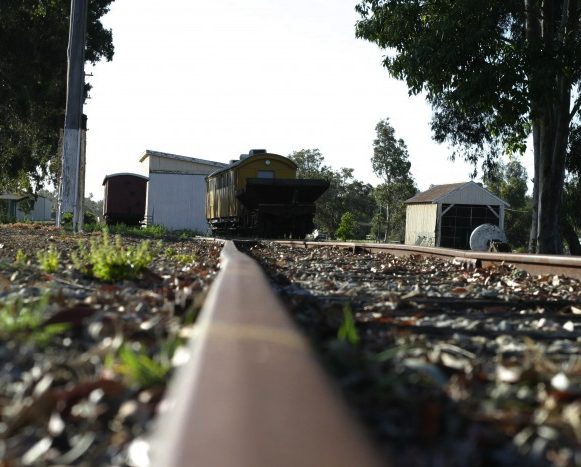 P2PFA says FCA must find the right regulatory track
"Crowdfunding is a way businesses, organisations and individuals can raise money. Generally, it involves a number of people pooling money through a website, often called a platform."
The words we quote here on Money&Co.'s crowdfunding platform are those of the Financial Conduct Authority (FCA). As we reported here earlier, the FCA is perceived by many as doing a difficult job well. The FCA has to find a balance. On the one hand, it seeks to have a touch light enough not to crush the flexibility, the innovation and the fluidity of this young industry. On the other had, its number one priority must be to protect the people (and increasingly, the institutions) pooling money. This means, in Money&Co.'s case, the FCA must look after the lenders.
The FCA is in mid-consultation period on regulating crowdfunding. As Christopher Woolard, the FCA's director of policy, risk and research, puts it: "Consumers need to be clear on what they're getting into and what the risks of crowdfunding are...
"Consumers willing to lend money to companies through peer-to-peer crowdfunding websites will receive explanations of the key features of the loans as standard. They will also benefit from an assessment of the creditworthiness of borrowers before granting credit, and crowdfunding sites, or platforms, will need plans in place to ensure loan repayments continue even if a crowdfunding company collapses. A 14-day cooling off period will allow both borrower and lender to withdraw without penalty from the agreement if either changes their mind. New prudential requirements will also be phased in."
Money&Co. has such contingency plans in place, of course. For more detail, see our Frequently Asked Questions section.
Now that Money&Co. has been trading for six months, we believe we meet all the criteria required to attain membership of the Peer-To-Peer Finance Association, and an application process is in train. Membership should provide extra comfort and security to prospective lenders.
Christine Farnish is chair of the Peer-to-Peer Finance Association (the P2P FA), and has recently commented on the FCA's regulatory proposals. In a recent Money Marketing blog, she argues, in essence, that P2P loans – the kind offered on this site – are much safer than equity start-ups offered by other sites. They are a different risk proposition, and will appeal to investors with a totally different attitude to risk.
"The regulation of peer-to-peer lending platforms is both timely and welcome. However, I am concerned that even the regulator is having difficulty distinguishing between two entirely different industries, peer-to-peer lending and crowdfunding.
"This is ultimately unhelpful and will cause confusion among industry participants and consumers.
"P2P lending is a modern, friendly, fast process that enables consumers and businesses to borrow and lend money without going through a traditional intermediary like a bank.
"Simplicity is key to all this. The lender can see the typical rate they can get along with the length of time they choose to lend. Borrowers have to complete a full credit check, in a similar way to a traditional bank loan.
"Some crowdfunding investments expose some people to the likelihood of total capital loss.
"As the FCA acknowledges P2P lending is "generally of lower risk" and "the market has the potential to develop new and innovative models in the future". Why then does the FCA define consumers of P2P lending as 'investors' when they are providing funding for term loans and not investing in an investment product?"
The P2P Finance Assocation's own data estimates that the size of the P2P lending market to both consumers and business stands at £600 million.
---
---