Feeding The Crowd – More Coffee Cakes and Credit Analysis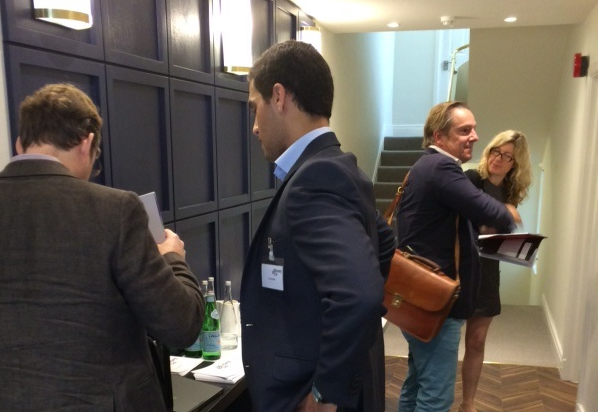 The latest breakfast at Bruton Place was a well-attended and engaging event
Money&Co. hosted its latest breakfast at our Bruton Place offices yesterday. The heady mix of, cakes, coffee and credit analysis made fort an engaging discussion.
"We've done a few of these breakfasts in London and around the country, and they're consistently worthwhile events that seem to be interesting for prospective lenders," said Nicola Horlick, CEO of Money&Co.
Nicola led a discussion followed by a question-and-answer session along with senior members of our marketing and credit-analysis teams. "Everyone was interested in the process of crowdfunding. Our basic message – which is that we're about getting people together with business – was clearly understood. The discussion ranged over exactly how the site implements that. The group consisted of investors consisted of working and retired professionals, some   Angel investors and entrepreneurs interested in lending some of their capital to carefully vetted companies in exchange for what we believe are excellent returns."
*** One of those carefully vetted companies completed the first part of its loan journey with us on Monday, when Mar-Key Marquees completed a five-year, £425,000 loan. Lenders received, on average, a gross yield of 8.2 per cent. For more on available loans, click here.
This is the first half of a total of £850,000 that Money&Co. is raising for the business.  The second half is to be raised in the coming months.
The funds will be used to manufacture new bespoke marquee structures to meet contracts for a blue-chip customer base. The funding allows Mar-key to grow its business over the coming years by fulfilling existing demand.
---
---