Double Bonus: Treasure Hunt's First £1k Winner – And A New Borrower!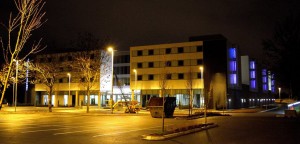 The new borrower is London construction company SM Devine
There's a lot going on at Money&Co. today.
The £1,000 draw has been made in Money&Co.'s first mini-treasure hunt – and we have our first lucky winner! Birgitta is from London, and works in marketing.
"What's the catch?" she asked on hearing the good news.
Well, there is no catch. Birgitta will – once our money-laundering formalities and checks are completed – be the proud and happy owner (we hope) of a Money&Co. account with £1,000 credited to it. She'll be coming in for a drink to celebrate her successful treasure-hunting to our Bruton Place offices in the next few days.
The second mini-treasure hunt is already in process, and the draw will take place on Saturday night. The grand prize of £10,000 will come at the end of all five mini-treasure hunts. All you have to do is play the previous games successfully and collect all five parts of the five-part code. If you start playing today, you'll qualify for Saturday's mini-prize draw. But you'll still need the code from the first mini-prize draw to enter the grand prize draw. You won't win the first money from the first draw – but you'll be in with a shout for the big one.
You can start playing this fun, free-to-enter game by clicking here.
*** We're pleased to announce an exciting new loan offer from London-based construction company, SM Devine. 
The company is seeking £90,000 to stimulate further growth. Our credit-analysis team says the indicative gross yield should be around 10 per cent.
---
---