Money&Co. Postcard From Manchester - Latest Treasure Hunt Winner

---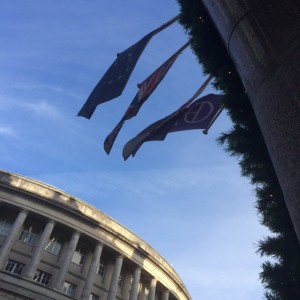 Greetings from Peter Street, in the heart of Manchester. Our main picture is taken from the steps of the front entrance of the Midlland Hotel. It's from here that we bring you news of our latest £1,000 treasure-hunt fortune finder. David (pictured, below) won the fifth prize draw, and works in business training and development, and is based in Newcastle-Upon-Tyne.
"I was interested in crowdfunding anyway, and saw there was a competition, so I entered it," he says. Once David completes the anti-money-laundering formalities, his new Money&Co. lenders' account will have £1,000 credited to it, and he will have the choice of seeing his money benefit from the loans currently on offer.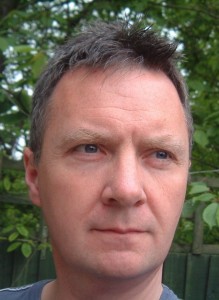 Indicative yields of over 10 per cent are available in some cases, at the time of writing. David will also have the option of going into the loan market and buying a loan from a lender who wants to sell up. Details of exactly what's on offer can be found on our home page.
The £10,000 grand prize winner is going through verification formalities, and we hope to announce details tomorrow.
*** We had three fruitful and interesting breakfasts with potential lenders at our Bruton Place offices in London last week and yesterday. "Crowdfunding is about efficiency and economies of scale - the benefits of modern technology," says Chris Lake, Money&Co.'s COO (chief operating officer). "But I have to say there's nothing quite like personal contact when you're explaining the business model to lenders, or assessing the management of a borrower company. Long may these breakfasts continue."
We'll bring you news of our mission to spread the Money&Co. word in Manchester tomorrow.
---
---