Fortune Finder £10k Treasure Hunt: We Have A Winner!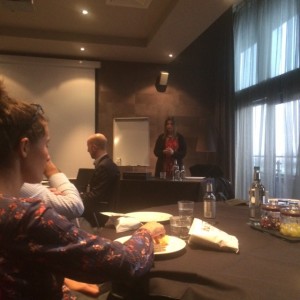 We're delighted to announce the winner of the Money&Co. £10,000 Fortune Finder Treasure Hunt. After weeks of build-up, thousands of visits to the site, and a five-stage digital treasure hunt lasting almost two weeks, the winner of the grand prize is Peter from Birmingham (pictured, below).
"It's been fun for the treasure hunters, I'm sure, to play the game. We will shortly have five £1,000 winners, and in Peter we have our grand prize-winner, the Fortune Finder in chief, with a prize worth £10,000.
"Our purpose is to popularise the benefits of peer-to-peer lending to businesses. Our lenders get excellent returns on their capital, while our carefully vetted borrowing companies get access to capital to help them grow.
"If that sounds like a banking function, it is. But since the banks aren't functioning as banks, that creates opportunities. There's an opportunity for savers – who have been getting an average gross yield of over 8 per cent with Money&Co. loans, compared to yields of about one per cent or less on many bank deposit accounts. There's also an opportunity for borrowing companies, the small and medium-sized enterprises at the heart of the UK economy, who are being systematically starved of credit."
*** Our main picture comes from a lenders' lunch at the Malmaison Hotel in Liverpool yesterday. Money&Co. had a team at Manchester for breakfast and Liverpool for lunch. We'll report in more detail tomorrow.
---
---