SME Schemes Get More Government Funds – But Will They Bear Fruit?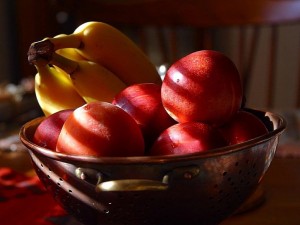 The UK government is nothing if not determined to get funds to small and medium-sized enterprises. 
Much of the content of today's Autumn Statement from Chancellor George Osborne has been leaked to the mainstream media. Reports in the Financial Times and Telegraph pretty much replicate the news carried by the BBC and The Independent. The throwing of money 
"The Treasury pledged £400 million to extend government-backed venture capital funds which invest in fast-growing SMEs, called Enterprise Capital Funds.
It also said it would guarantee up to £500 million of new bank lending to SMEs," reports the BBC.
The £500 milion of new bank lending will be allocated under the Enterprise Finance Guarantee Scheme which was set up by the former Labour government to encourage more bank lending to SMEs.
Under the scheme, the government guarantees 75 per cent of an SME's bank loan, with the lenders covering the remaining 25 per cent.
The additional money for this and the Enterprise Capital Funds are aimed at helping the government reach its target of unlocking £10 billion of finance for SMEs by 2017/2018.
"The Funding for Lending (FLS) scheme to boost bank lending to firms will also be extended for another year," adds the BBC.
"'Now that credit conditions for households and large businesses have improved, it is right that we focus the scheme's firepower on small businesses, which are the lifeblood of our economy,' said Chancellor George Osborne."
The key question, though, is whether these mechanisms can deliver what they're meant to. The FLS was established at the height of the eurozone crisis in July 2012, and was originally due to be wound up in January 2015. It enables commercial banks to obtain cheap funding from the Bank of England provided they pass it on to corporate borrowers, with larger incentives for lending to small firms. But the most recent data from the Bank of England on the usage of the scheme for the third quarter of the year showed that although banks drew down £1.9 billion in cheap funding, they contracted their total lending to small firms by £128 million. Similar contractions took place in the first two quarters of the year.
*** Our new stream of loans for SMEs is set to start flowing soon. Watch this space for latest deals. Average gross yield so far achieved by lenders is just over 8.2 per cent.
---
---