"We're Young, Lean" – A Borrower's Perspective On New 9% Offering

Tony Pycroft:  "not a big fan of the banks" – but then, who is?
We're delighted to bring you news of the latest loan to be offered on Money&Co.'s peer-to-peer business lending platform.
ARP Enforcement, which trades as Julious Enforcement Agents, is a credit-control company based in west Yorkshire. The company, headed by genial Yorkshireman, Tony Pycroft, is seeking £70,000 over three years. At the of writing the indicative gross yield, based on bids made, was running at over 9 per cent.
"I found Money&Co. by a roundabout route," Says Tony Pycroft. "I not a big a fan of the banks – not many are nowadays, are they? I was familiar with a person-to-person site for lending to individuals, and I wondered if there was something similar for lending to businesses. I did some Google searching, and that's how I came across Money&Co.
"We're a young and relatively small company, like Money&Co. So my company and Money&Co. have similar corporate profiles in that we are young, lean and have good processes for getting things done. I like that very much," adds Tony
In its own words, which potential lenders will see if they decide to investigate the offering on site, the company's "client base is local authorities throughout the UK. As a company we do not collect consumer debt instead focusing on unpaid council tax, business rates and unpaid parking fines. The company was formed by the previous owner in 1978 and bought out in 2011. In 2011 it had five council customers, it now has 18 council customers and 5 more due to start before the end of January 2015."
The loan will be used to stimulate growth, being applied "primarily to staffing, trade shows and marketing, and new technology. We need the money to help us service the biggest contract we've ever had."
Tony won the contract after an horrendous 11-hour round car trip to a big council in the North East. He says it started small but  has grown in line with the debt-recovery results achieved.
One of the most encouraging aspects of the new loan offering, from Money&Co.'s perspective, is Tony Pycroft's experience of dealing with our credit analysts. Our process is designed to be robust but clear – allowing businesses to get on with doing business, rather than getting mired in a lengthy application and reams of banking forms.
Tony says that Money&Co.'s credit-analysis steam asked him "loads and loads of questions – just so many – in the application process. They were extremely rigorous. But once the questions were answered to their satisfaction, we were done."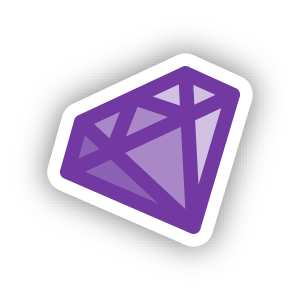 *** Plenty of encouraging sounds came from Chancellor Osborne's Autumn Statement yesterday, but there is no hard date set for the inclusion of P2P loans as an available asset class in New Individual Savings Accounts. More's the pity. We think the loans will be included, but, as we reported earlier, not before the Genreal Election in May 2015.
*** Time is running out for mystery Winner Number Three of our Fortune Finder Treasure Hunt. By the time of publication, a new draw may already have been re-ordered for the unclaimed £1,000 prize. Watch this space.
---
---