The Loaning Of Liverpool – Money&Co.'s Nicola Horlick Revisits Home Ground

You can take the girl out of Liverpool, but it seems you can't take Liverpool out of the girl.
Money&Co.'s recent trip to the city was led by CEO, Nicola Horlick, who hails from Mersyeside. The Liverpool Echo reports in detail below on a successful trip that awakened the interest of lenders and potential borrower businesses alike. Nicola also gave a brief video interview to the Echo, in which she fondly recalls the exotic treats the city offered her in her youth. Our lenders lunch was held at the splendid Malmaison Hotel in Liverpool, sited near to the magnificent waterfront pictured above.
Here is an extended extract of the Echo's coverage: "[Nicola] met with local business people as well as Professional Liverpool and the Liverpool City Region Local Enterprise Partnership to outline how Money & Co can invest in Merseyside businesses and help them to grow.
"The firm has commissioned research that shows that a £4.3bn funding gap is holding back SMEs across the UK and hindering economic growth.
"Access to bank lending remains restricted and Ms Horlick believes Money & Co, a crowdsourcing business, can help to plug that gap.
"The venture looks to connect individuals or firms looking for a decent return on their cash with companies that need to borrow to support their expansion plans.
"Ms Horlick told ECHO Business: 'I had a private equity business and lots of companies were saying to me they were finding it difficult to borrow.
"'And indeed when we were doing things such as management buyouts and we needed to have bank debt we were either finding it hard to get or they were charging us ridiculous amounts of money for it.
"'So we decided it was complementary to our business to set up an internet platform to connect individuals who wanted the best rate of return on their cash with companies who needed money to grow.
"'For example, it could be a food manufacturing business that has won a new contract with a major supermarket and it needs to start ramping up its business.
"'It will buy its raw materials on 30 days' credit and then it is selling on 60 or 90 days' credit so immediately it needs to have a slug of cash and the banks will say 'what assets have you got?' and the company will reply 'we have got a van' and they will say that is not an asset and then they will ask for a personal guarantee.
"'People don't want to put their house on the line and end up homeless. We will go in under those circumstances.
"'However, it has to be a company that has been going for at least three years and has a history already.
"'The risk is not as big as you would think. We have very experienced credit analysts who have a lot of data on loans and these loans are not that high risk if you choose the right type of company.'"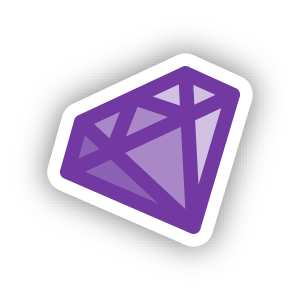 *** Winner Number Three – Your time is up! We're re-drawing the winner of the unclaimed £1,000 prize number three, and will revert with detail. Meanwhile, funds are being transferred to those winners who have indentified themselves, and we will report on their lending choices later.
---
---