"OAP Bonds Will Tie Up Cash And Yield Just 3.2%" - Money Week Column

---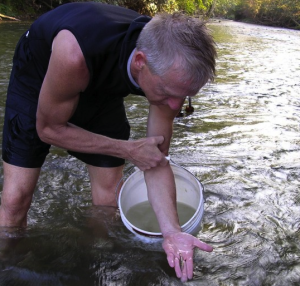 Is there something in there for the older saver, investor or lender? A recent item in the redoubtable Money Week sparks debate. The writer, David Thornton, was lamenting the miserable plight of income-dependent savers and investors. Naturally, given that Money&Co.'s mission is to help income-poor savers and investors to become lenders (the average gross yield achieved by lenders so far is over eight percent), we sympathise.
Anticipating the launch of a government-backed savings bond aimed at older savers, Mr Thornton writes:"Before the financial crisis, the humble deposit could be relied on to generate a worry-free five or 6%. Not a fortune; but a useful return over inflation. Even after allowing for income tax.
"So it was hardly surprising that many younger people as well as pensioners felt comfortable holding reasonable amounts of cash. However, nowadays these yield next to nothing...
"The first thing any investor must do is work out what bills need to be met over and above the regular outgoings that are covered by income or pension. Replacing your car, an exotic holiday, and so on. We need to add a decent contingency in case the boiler packs up or the roof starts leaking.
"But beyond that, there's no point in holding cash just for the sake of it.
"The new government-backed pensioner bonds only compete with the virtually non-existent returns on bank deposits or gilts.
"After basic-rate tax has been deducted, the one-year bond yields a modest 2.24%. And it fails to provide the one thing that cash should – liquidity. Your money is locked up for a year; so if the boiler does need replacing, you'll have to look elsewhere. You can invest in the 4% bond (actually 3.2% after tax), but this ties your cash up for three years."

*** Money&Co.'s current loan offerings have gross yields of over 10 and 11 per cent. Loans can also be bought from other lenders in the loan market. Remember there is risk involved in any investment. For further explanation of the risks of lending, click here.
---
---