Baby Boomer? Gen-Xer? Time To Get With The Crowd

---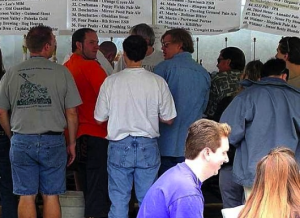 Following rapidly in the slipstream of the high-profile initial public offering (IPO) of Lending Club last week, this week saw the IPO of OnDeck Capital. OnDeck, which, Like Lending Club, is positioned as a P2P lender, raised $200 million.
"A wealth of non-traditional alternatives have popped up online over the last eight years," reports CNN Money. "They cater to those who need fast cash -- and who might not qualify for traditional bank loans, which tend to require flawless credit and have exhaustive approval processes.
"'Many have websites that are "reminiscent of a social platform,' said Mitchell D. Weiss, adjunct professor of finance at the University of Hartford. Its clean, its crisp.'"
"It's helping them capture the attention of millennial entrepreneurs. 14% of millennial small business owners have turned to non-traditional lending services, according to a recent Bank of America survey. That's substantially more than older generations. Only 1% of Baby Boomers (ages 50 to 68) and 3% of Gen-Xers (35 to 49) have received funding from non-traditional lenders."
So business folk aged 35 seem reluctant to take advantage of what's on offer. But maybe that reticence comes about because of the cost of the loans.
"OnDeck was founded in 2006 and is an alternative lender that has made $1.7 billion in loans to more than 25,000 small businesses around the country," reports Forbes. "It makes short term loans of an average size of $44,602 by using a proprietary analytic system that looks into the financial health of small businesses that are underserved by the traditional lending market. That underserved slice of American businesses accounts for a huge amount of money: According to consulting firm Oliver Wyman, there is approximately $80 to $120 billion in unmet demand for small business lines of credit.
"Its capital isn't cheap, though: borrowers paid an average of 2.24 cents per dollar borrowed in the third quarter of 2014, meaning the average APR on these loans was a whopping 53.2%."

*** Money&Co. lenders have made an average return of over eight per cent, with borrowing companies paying just a few percentage points more (the bit in the middle is part of how we earn a crust). Current offerings offer more than 10 and 11 per cent, with loans available for re-sale at generally lower yields. See our Home Page for details.
---
---