Traditional Savings Rates Continue To Fall - But There Is An Alternative

---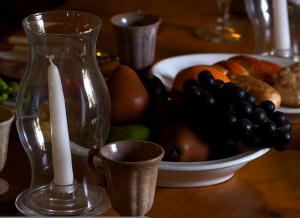 Interest on fixed-rate deals continues to fall as banks and building societies keep top-paying accounts for new savers, according to a recent report in the Mail on Sunday. This represents grim news for savers and investors seeking for good returns on their capital. So here's something to ponder, perhaps over a festive glass.
"The top fixed-rate cash Isa from Post Office at a tax-free 1.7 per cent has disappeared, along with the 2 per cent deals for two years from both AA Savings, where the deposit-taker is Halifax, and Barclays," says the Mail.
"The best one-year deal now comes from both Tesco Bank and Virgin Money at a tax-free 1.65 per cent, while for two years, it's 1.95 per cent from the Post Office, or 1.85 per cent from Kent Reliance and Aldermore.
"All accept transfers from other providers. Halifax has also cut its rates for new savers to 1.4 per cent for one year, down from 1.55 per cent, while its two-year rate is 1.6 per cent."
The article goes on to survey the latest, best rates.

"On fixed-rate bonds, Yorkshire BS has closed its top-paying 1.9 per cent for 18 months and its 2.4 per cent for three years, replacing them with similar deals at a lower 1.65 per cent and 2.2 per cent.
"The top one-year deal is from State Bank Of India at 1.8 per cent while in the High Street, it is a lower 1.7 per cent from the Post Office, or 1.65 per cent from Virgin Money.
"These are well below the one-year bond to be launched by National Savings & Investments, for those aged 65 or over in January. It will pay 2.8 per cent fixed for one year.
"For two years, the very top rate also comes from State Bank of India at 2.25 per cent. The best two-year rate widely available in the High Street is 2.05 per cent from Post Office, or 1.7 per cent from Nationwide."
*** While the loans currently on offer on the Money&Co. site provide extremely attractive returns, it's important to remember that yield is only part of the proposition to consider before committing capital. Lenders take a risk when committing capital. We do take a legal charge on the borrowers' assets, and have a stringent and rigorous credit analysis model to protect lenders' interest but there are risk factors to consider, which we lay out here. For more detailed comparative analysis of yield, access and security, click here.
---
---