P2P Crowdfunding Tips: First, Make Sure The Platform Exists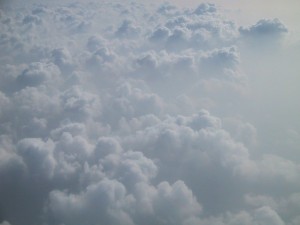 No-one can fault the good intentions of Which?, the well-known consumer champion. But its latest commentary on peer-to-peer (P2P) loans is a little bit pie-in-the-sky.
The piece starts well, but ends badly: "With Best Rate savings accounts and Best Rate cash Isas struggling to beat inflation, peer-to-peer lending sites are an alternative to the banks that could see you achieve a better rate of return on your investment.
What is peer-to-peer lending?
Peer-to-peer lending sites match up savers, who are willing to lend, with borrowers – either individuals or small businesses. 
Rates can be better than those offered by banks, but high rates come with added risk, most notably the fact you might struggle to get your money back if a site goes bust because peer-to-peer sites aren't covered by the Financial Services Compensation Scheme (FSCS) which guarantees your savings up to the value of £85,000.
Peer-to-peer lending: the risks
By cutting out the middleman and not having the overheads of traditional banks, peer-to-peer sites can often offer you more favourable rates, whether you're a lender or a borrower who has struggled to get a personal loanelsewhere.
By being connected directly to someone who wants to borrow, the most immediate risk to your capital is if a borrower fails to repay what you have lent them. Sites manage risk in different ways…"
So far, so good. The review of our sector goes on to recommend that would-be savers and investors look for a platform's membership of the "Peer-to-Peer Finance Association – a trade body which has set out operating standards that formed the basis of the move towards formal regulation by the Financial Conduct Authority (FCA)".
We couldn't agree more. Money&Co., having traded for the mandatory six months, is in the later stages of the entry process of the P2PFA. We happen to be already regulated by the FCA, a status that not all existing P2PFA members have. Nevertheless, we feel membership of the P2PFA (we are already members of the UK Crowdfunding Association) is good practice in our sector.
The howler comes at the end of the piece. There's a list of "other" P2P loan-based crowdfunders. It does not include Money&Co., but it does include Yes-secure. A site that went belly up in summer!
We covered this at the time and in one of this site's review pieces published during the Christmas holidays.
Which? is a fine organisation, one with consumers' interests at heart. And while we offer commentary, not advice, we feel safe in this case in warning against trying to commit capital via a site that doesn't exist any more.
---
---