Stellar Start To 2015 For Money&Co Crowdfunding

---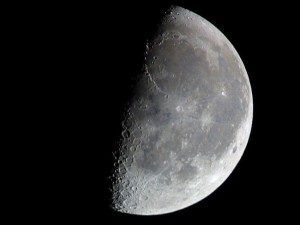 The rip-roaring start to 2015 just got even better. And we have to say - cliche notwithstanding - that we're over the moon about it. Money&Co. has seen a surge of interest from lenders – and we're delighted to say that we have some truly exciting borrowing companies to match the liquidity.
The pipeline of new deals and fresh news for lenders and borrowers is truly exciting. Money&Co. brings individual lenders together with businesses in search of funds. The lenders can achieve excellent returns, and the borrowers get the funds they need to grow.
We operate in a specialist sector of the crowdfunding world – peer-to-peer (P2P) business lending. Below we reproduce part of a general piece of commentary recently published by the Investors Chronicle.
The article attempts to deal with lots of separate issues: equity crowdfunding, and investing in the businesses operating in the crowdfunding sector are included in the mix. Below, we strip out the parts relevant to the P2P business-lending sector in which Money&Co. operates.
To repeat: We don't facilitate equity investment in start-ups – we help mature business find loan funds for growth. See the Lend and Home Pages for the latest offerings. Our lenders have so far achieved more than eight per cent gross yield, and we have facilitated more than £4 million in loans since launch last year. The IC commentrary stars below:
The rise of P2P lending is part of a broader shift away from traditional banking.... Even Parliament has lent its support to the P2P trend, as it believes it may help address a lack of competition in the banking sector. It plans to allow lenders to offset any losses from loans against taxes on other P2P income starting from April 2016. It also intends to review financial regulation that prevents institutional P2P lending, but on the other hand it may introduce withholding tax on all P2P income in the future.
IC view: Investors may be intrigued by P2P lending and the promise of an average net return of about 8 per cent a year. But they should exercise caution given the industry's short track record and the lack of protection for lenders.

*** Please be aware of the risks of lending. Click here for detail.
---
---