'I'm Enjoying Amazing Returns' – Money&Co. Lender In Mail On Sunday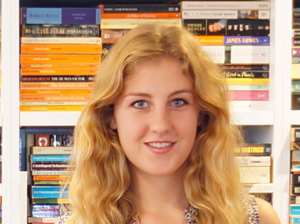 The Mail on Sunday takes a close look at the peer-to-peer (P2P) lending sector today. The reporter quizzed one of our lenders (student, Naomi, who features on site). We set out her findings below:
"Typical P2P investors are in their 40s or older, but 19-year-old student Naomi Pyburn says it makes perfect sense for young people.
She says: 'I recently became aware of P2P when I took an interest in how I could put my money to better use rather than leaving it hidden in a faceless bank. I took my money out of savings accounts and invested with Money&Co with different term loans and I'm already seeing the benefit.'
Naomi, who is studying English at Cambridge University, realises she could lose her money but spreads the risk. 
She says: 'The platform has a risk rating system so some of my money is with lower risk loans paying 6 or 7 per cent and some with higher risk of 11 or 12 per cent.'
She adds: 'The term of each loan also varies, with mine lasting between three and five years, but there is always the option of selling the loan to another lender.'
Among others her money is lent out to Cocafina, a company selling coconut products; marquee hire company Mar-Key Marquees; and precision engineering company Milturn. Naomi says: 'I'm already enjoying amazing returns.' "
*** Check out the latest offers on site, with some excellent yields available. You'll see more images of Naomi on our Home and Lend pages. As the article points out, there are risks associated with lending. See our FAQs for more.
---
---