Savers Left High And Dry By Government Scheme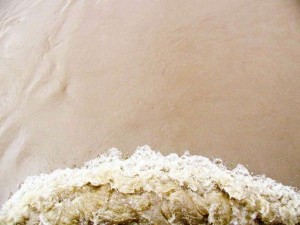 The fall to 0.5 per cent in the Consumer Price Index, published today by the Office for National Statistics, was widely anticipated. The fall-out may be more surprising.
Today's mainstream media coverage focuses on all the usual knock-on effects: sharply lower inflation projections, and consequent expectations of low interest rates being sustained put pressure on a weakening pound, and have knock-on effects on bond and gilt markets.
But the loser in all this – the victim of the fall-out – is the small saver looking for a return on capital. The yield on bank deposits is depressingly low for income-dependent savers, who have been left high, dry – and virtually penniless.
Nicola Horlick, CEO of Money&Co., argues that, economic imperatives notwithstanding, a major cause of savers' current problems is government policy: "The principal reason that deposit rates have remained so low is that the banks have not needed to attract deposits. This is because the government's Funding for Lending Scheme (FLS) makes cheap capital available to the banks," she says.
"Looking at the savings rates that are currently being offered emphasizes this point. If you have an HSBC Flexible Saver account, you will be getting an annual interest rate of only 0.05 per cent."
Nicola goes on to detail the miserable offerings for bank savers, and to point out the benefits and risks of alternatives to traditional savings products in her latest blog. Check out our Home and Lend pages for details of the latest loan offerings on the Money&Co. site.
---
---