Getting Ahead – London Live Interviews Money&Co.'s Nicola Horlick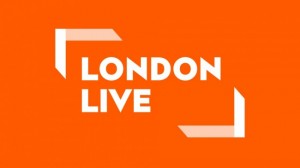 If you want the bigger picture, an idea of the prime mover behind the Money&Co. business, check out this interview with Money&Co. CEO, Nicola Horlick, on the London Live television station.
Only at the end does the interview touch on the mechanics of Money&Co.'s peer-to-peer business lending (see Home and Lend pages for the latest live offerings on site). The focus is very much on the person behind the business.
"Nicola Horlick's life has spanned a range of career paths which showcases the passion, intelligence, empathy and drive of a woman who became a game-changer in the city," says the station, which is backed by the people behind the London Evening Standard and Independent newspapers.
"Nicola has been investing her money into many businesses that she owns. She is still working in finance… and running her new business, the crowdfunding financial company, Money&Co."
"And if that won't keep her busy she is also an author, owns a restaurant and a film production company in Los Angeles.
"When Nicola Horlick was asked the simple question, 'when are you going to retire?' she answered 'never'."
*** Bids are still coming in for ARP, which has reached its £70,000 target. The A-rated Mar-Key Group is also on offer. The companies have gross indicative yields of 8.1 and 11.12 per cent. Many more borrowing companies are in the deal pipeline. For more on how to lend, click here, and then click on the video button. There are risks associated with lending, detailed here.
---
---