Crowdfunding Latest: Lenders Snap Up High-Yield Loans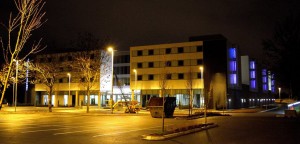 We're delighted to announce the completion of another loan on the Money&Co. platform. Benefiting from the second loan to complete this week, London-based S.M. Devine Contractors Ltd had a C+ credit rating. The loan produced a gross yield of over 14 per cent for Money&Co. lenders, and the borrower benefited from an efficient capital-raising process. The Devine loan was the second to complete this week.
Here's a reprise of how we've done so far, since launch in late April.
12 completed loans
A total debt amount of £3.7 million
Weighted average interest rate of 8.12 per cent for lenders
Average loan size of £309,000
For fuller detail click here to see rates, credit ratings, loan sizes and the gross yields achieved by lenders. To get the full picture, register or login.
One of the offerings still available is the credit-control company, ARP. This funding has met its £70,000 target, but the auction process is still open. Oversubscription from enthusiastic lenders is driving down the weighted average interest rate. ARP has a B credit rating, and the gross yield on the loan is currently around 11 per cent. The loan will close next week.
The auction for Mar-Key Group is in its early days. The offering from this A-rated company currently has a gross yield of over eight per cent.
The good news for prospective lenders is that there are more businesses lined up to come on to our platform: "We have new borrowers early in the pipeline process and hope to progress these in the next week or so," says Toby Furnivall, a senior member of the Money&Co. credit-analysis team.
---
---