The Week Ahead - Capital Returns, Croissants And Compassion

---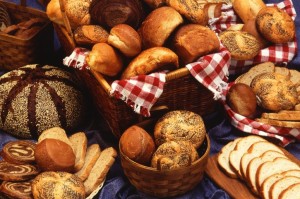 The week ahead starts today. Here's a quick checklist of things you may want to consider over your Sunday-morning coffee and sticky buns, and in the days ahead.
Getting An Excellent Return On Capital
This is the last chance to lend to Yorkshire-based credit control company ARP. This loan has reached its funding target, but remains open until tomorrow. The current indicative gross yield is 11.1 per cent, so bids to lend money at a cheaper rate will almost certainly be accepted by the borrower.
A-rated Mar-Key Group's offering has several days to go. The gross yield is 8.2 per cent at the time of writing. Login to see the full business case outlined by the borrower.
Breakfasting At Bruton Place
The latest in our series of working breakfasts is taking place at our Bruton Place offices on Tuesday, 20th January. These informal events have generated stimulating conversation and offer an opportunity for potential lenders to ask our management team, led by CEO Nicola Horlick, all about what we do, how we find quality borrowers, how the system and the credit-analysis process works.
There are a few places left at the time of writing, and the coffee and croissants are on us. To claim a place, contact us by clicking here.
Taking A Wider View
Business is not the most important thing in the world. We offer this snippet from The Guardian for your Sunday morning reading without further comment.
I also saw one of the most famous City superwomen, Nicola Horlick, talk on being a woman in a man's world, how she'd made the most of it and why she was now running a crowdfunding platform. It was a tough, business-focused talk but even here she openly discussed the daughter she lost to leukemia.
As someone who is very open with their emotions I welcome a world where leaders, both male and female, can talk about their family and personal lives without being judged or thought less of. The original alpha female might have paved the way for the rest of us but I for one was pleased to see a tiny chink in the armour of these powerful women. It's a sign that perhaps we're entering a time when humanity matters more than the bottom line.
---
---