Greens Claim Banking Not Fit For Purpose – So What's The Alternative?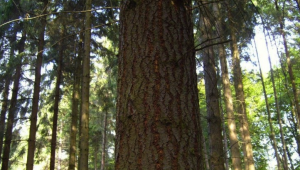 The Financial Times (subscription required) reports that the Green Party believes that the "the existing banking system has failed and is no longer fit for purpose".  It would retain the UK government stake in Royal Bank of Scotland and Lloyds Banking Group, which were part-nationalised during the financial crisis, and use them to create a "People's Bank" that would "in effect be a high street branch of the Bank of England".
Retail and investment banking would be separated and no institution would be allowed to operate in both markets simultaneously. In response, critics have said that the Greens are making a policy out of putting the country into a state of permanent recession, which would hurt living standards, not raise them.
*** Money&Co. is part of the marketplace lending, or peer-to-peer (P2P) business lending, sub-sector of crowdfunding. We are part of what commentators call "alternative finance", and our lenders have loaned some £4 million to small and medium-sized businesses in the UK since the first loan was offered for auction on site in late April last year.
Money&Co. lenders have achieved an average gross yield of 8.2 per cent. New loans are in the pipeline, and existing loans are up for sale in the loan market.
Please remember that yield is not the only factor to consider when committing capital. Lending to businesses, even carefully vetted ones, carries risk. Read the risk warnings on our Home page, and in our Frequently Asked Questions.
---
---